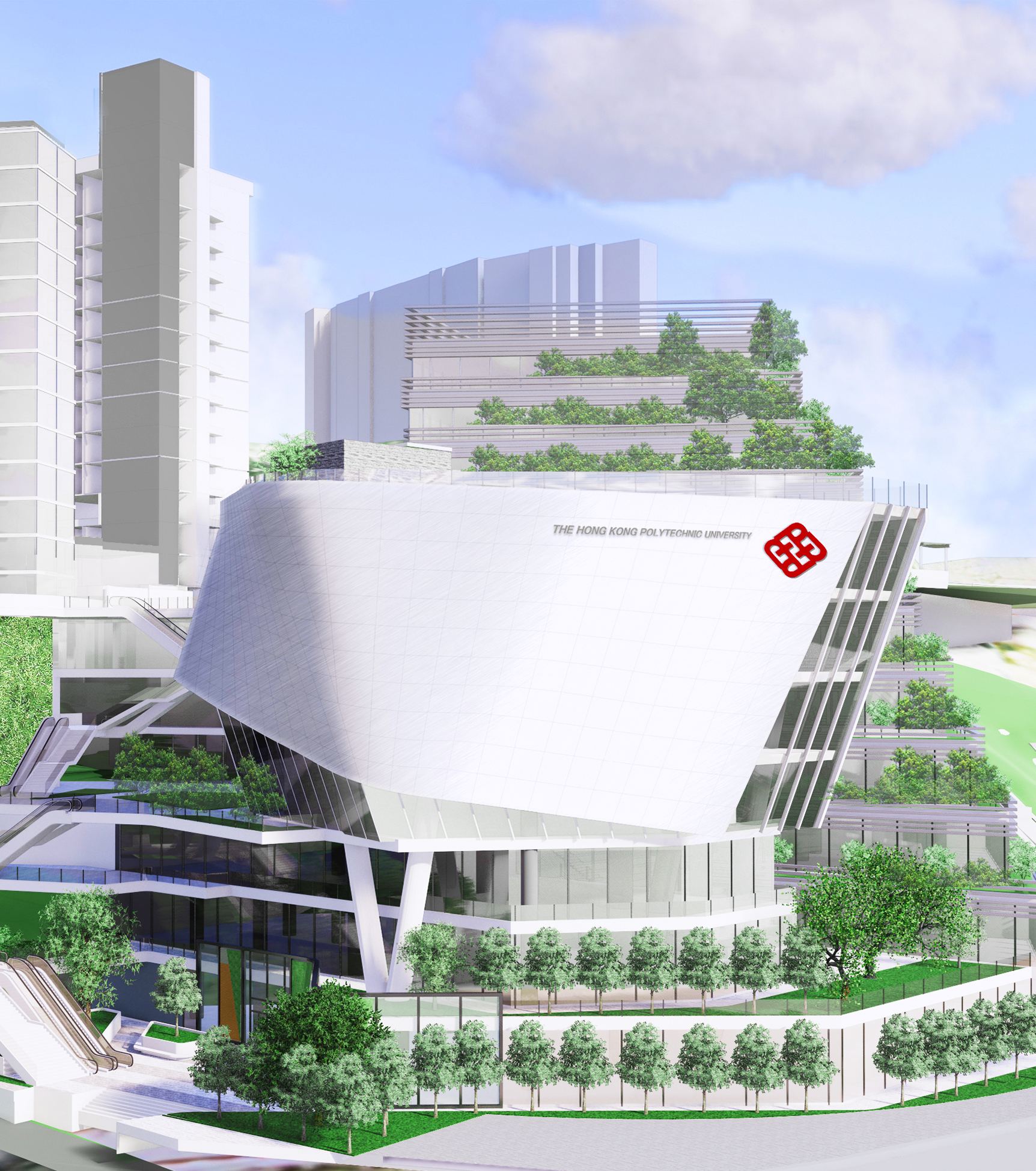 Campus Expansion in Ho Man Tin
The government has approved PolyU's campus expansion on the Ho Man Tin Slope, which will create over 10,000 m² of net floor area for academic and teaching space. PolyU will use the space to construct new health-related facilities to advance the development of its Department of Rehabilitation Sciences and School of Optometry in support of the government's efforts to increase the manpower of allied health professionals.
The campus will also provide space for the community which will include green facilities, seats and covered areas.
Subject to final government approval, the project will be completed in 2025.
Library Extension and Revitalisation
The Library Extension and Revitalisation project will add a new glasshouse-style floor to the top of the Pao Yue-kong Library, for an additional net floor area of 2,080 m². Combined with revitalising existing floors to meet current space needs and installing environmental facilities, the project will transform the Library into an interactive learning hub that facilitates collaborative learning. More interactive common and individual study spaces will be provided to enhance the study environment.
The project is expected to be completed in 2022.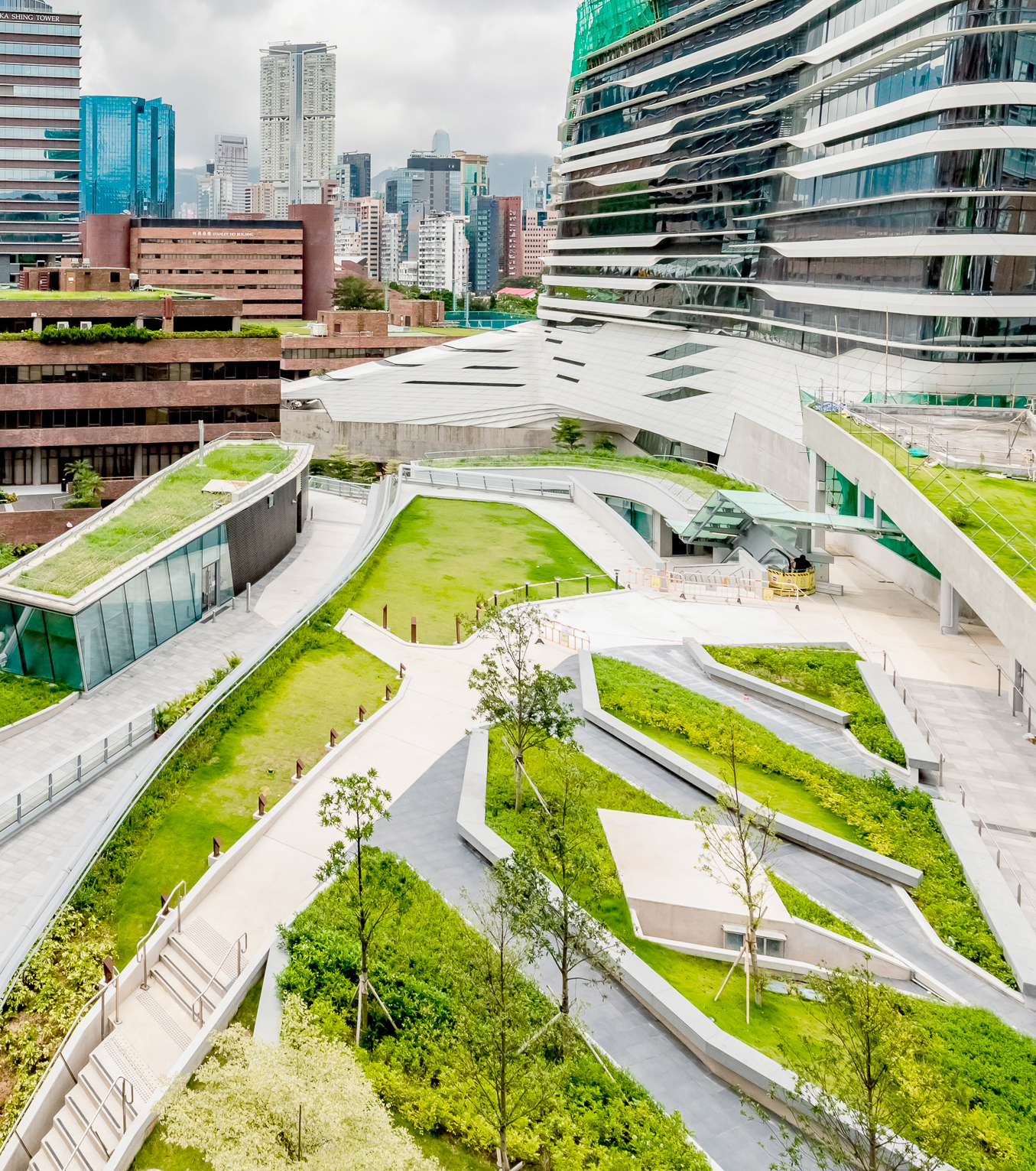 Block X Redevelopment
Reopened in 2017, Block X is a low-rise energy-efficient building redeveloped from a temporary two-storey structure. The new building houses the Aviation Services Research Centre, and features a 25-meter indoor swimming pool, 5-a-side indoor football pitch, indoor gymnasium and communal student facilities. It also provides landscaped recreational space and serves as a pedestrian hub with a footbridge that links Block Z to the main campus.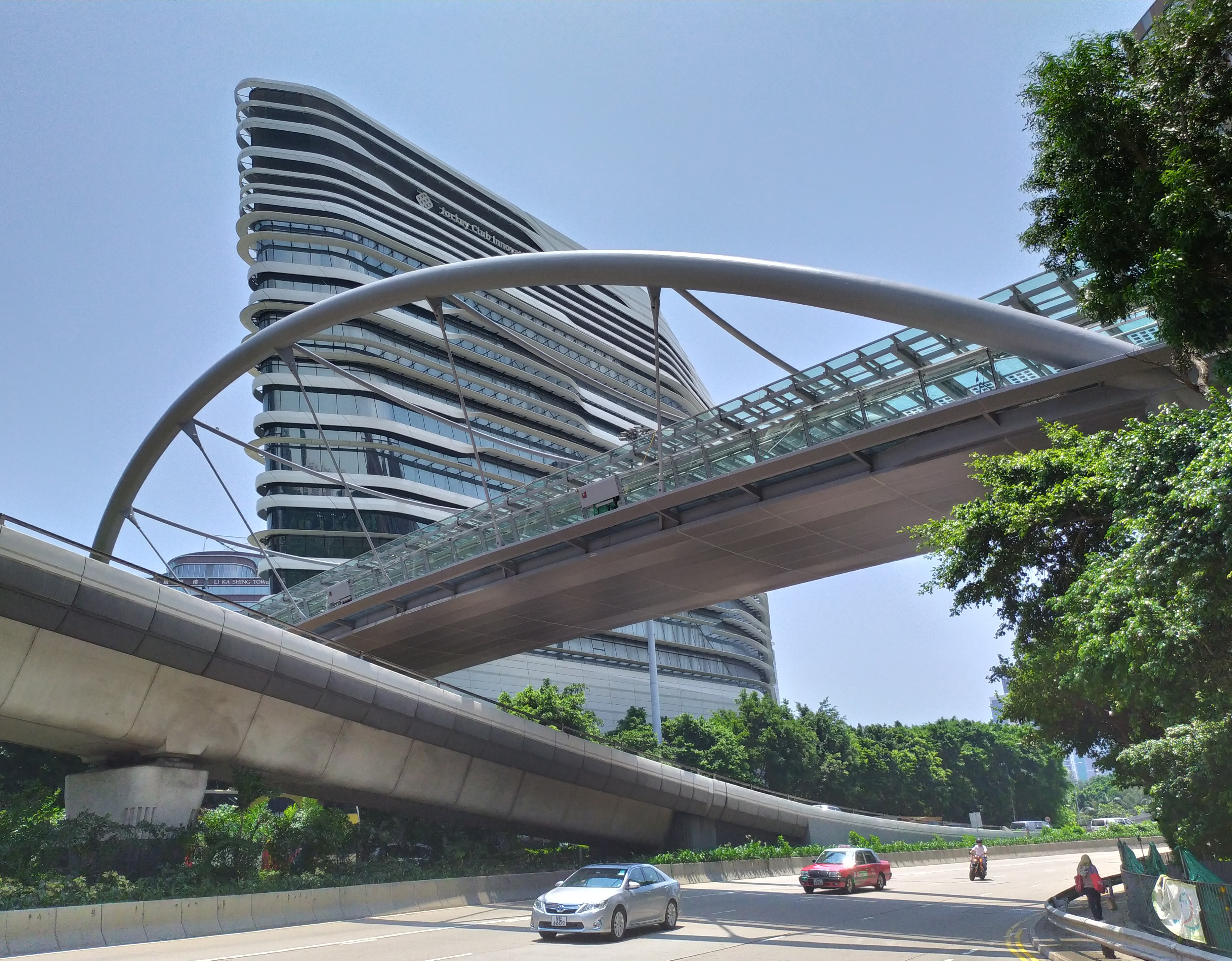 Footbridge between Main Campus and Block Z
Linking the main campus and podium level of Block Z, the iconic footbridge improves pedestrian connectivity between the two premises and serves as a test bed for academic research activities. The footbridge was opened for use in 2019.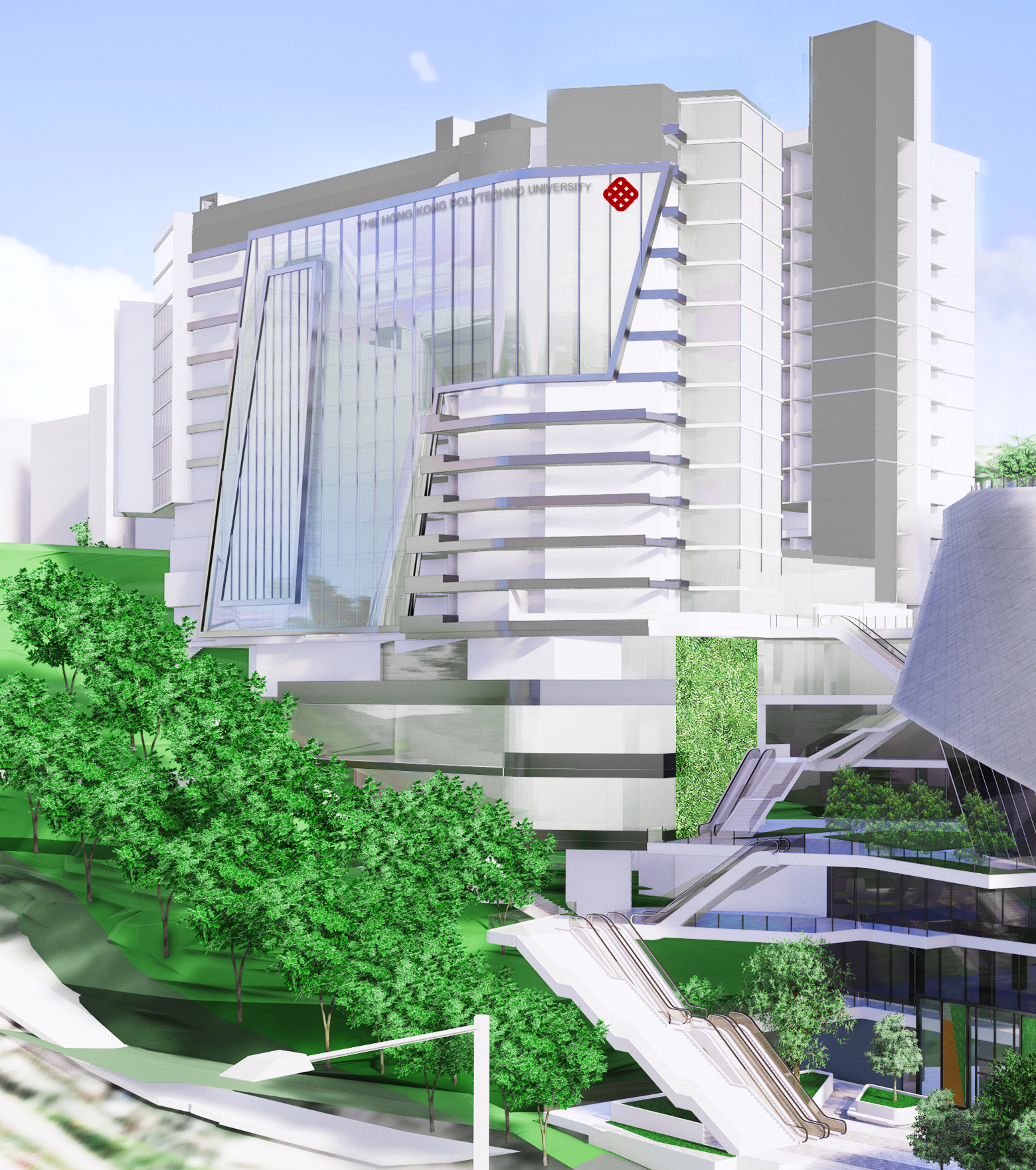 Hostel Development in Ho Man Tin
Approximately 1,300 new places will be available at the student hostel planned for Ho Man Tin Slope. Subject to final government approval, the campus expansion project in Ho Man Tin Slope will be completed in 2025.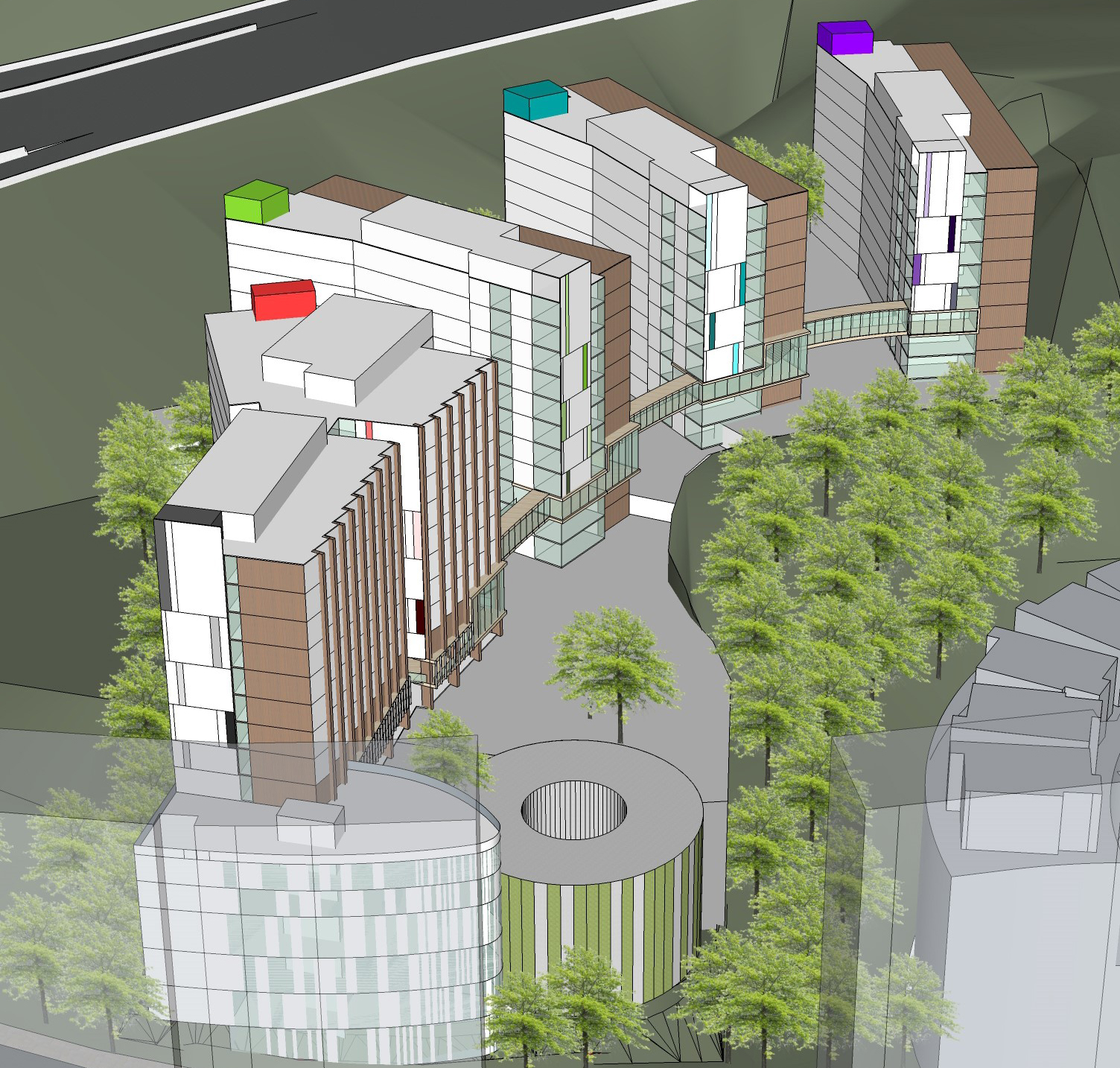 Hostel Development in Kowloon Tong
The Government has earmarked a site near Tat Hong Avenue in Kowloon Tong for PolyU's hostel development. More than 1,600 hostel places and other supporting amenities will be available on completion, which should be by 2027 subject to government approval.
Ways to Support
Our facilities are key to driving excellence in education and research, and provide the foundation for world-changing ideas and far-reaching practical solutions. We welcome your thoughts and ideas about how we can further encourage our future professionals.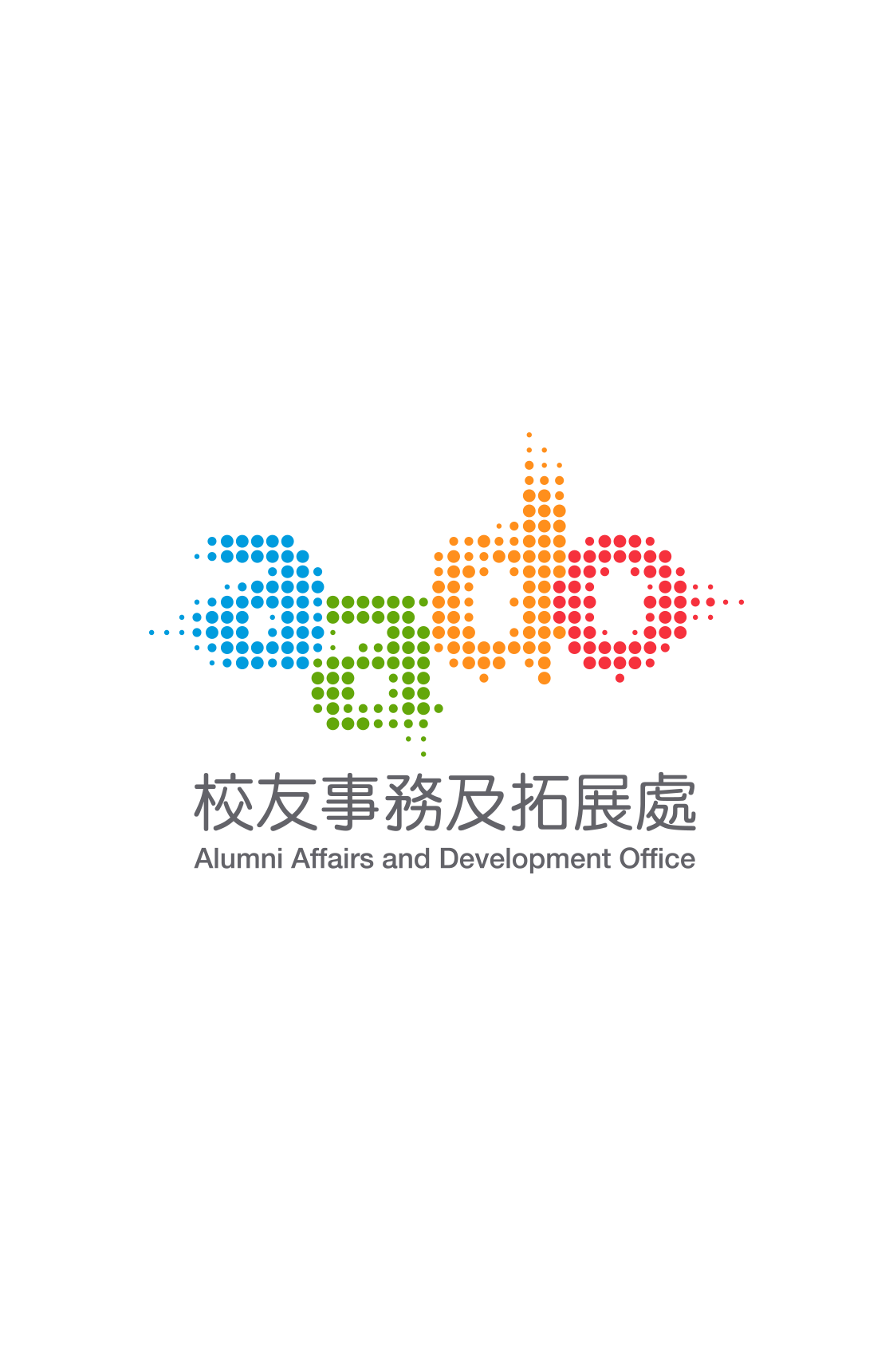 Contact
Jenny Leung
Alumni Affairs and Development Office
M1504, Li Ka Shing Tower
2766 7748