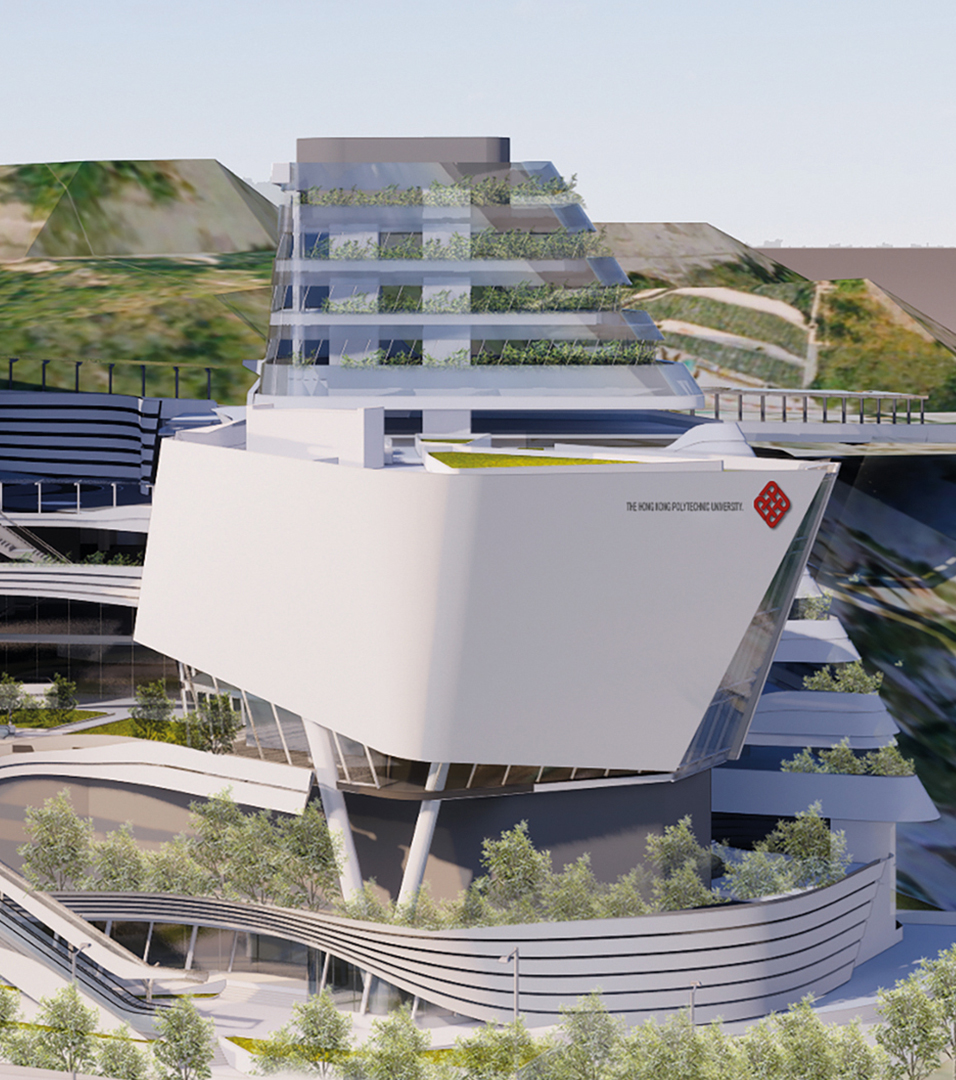 Campus Expansion in Ho Man Tin
In view of the growing demand of allied health professionals, PolyU will construct a new Allied Health Education Hub at Ho Man Tin Slope to advance the development of the Department of Rehabilitation Sciences and the School of Optometry, accelerating world-class health technology research and applications to benefit communities globally.
The project involves constructing an 11-storey academic and administration building, creating more than 10,000 square metres of additional floor area for new teaching and training facilities such as research laboratories, study areas and lecture theatres. There will also be a clinic providing a setting for students to learn and practise skills, while off­ering treatments to patients.
Supported by both the Secretary for Food and Health and Secretary for Education, the project is planned for completion in 2026.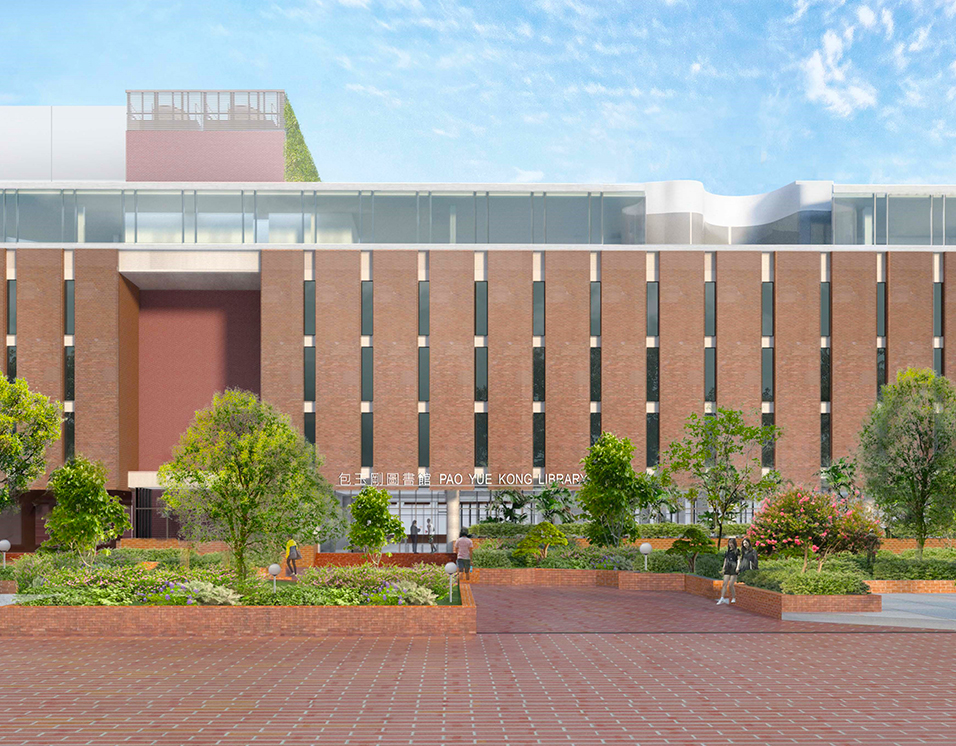 Library Extension and Revitalisation
Given imminent space needs and to further support new learning paradigms, a new glasshouse-style floor will be added on top of the existing Pao Yue-kong Library, providing an additional net area of over 2,000 square metres to house new facilities. The revitalisation involves a comprehensive facelift, enhancing the functionality of over 1,600 square metres of existing floor area.
The project, which will transform the Library into a modern Interactive Learning Hub is expected to be completed by the end of 2023.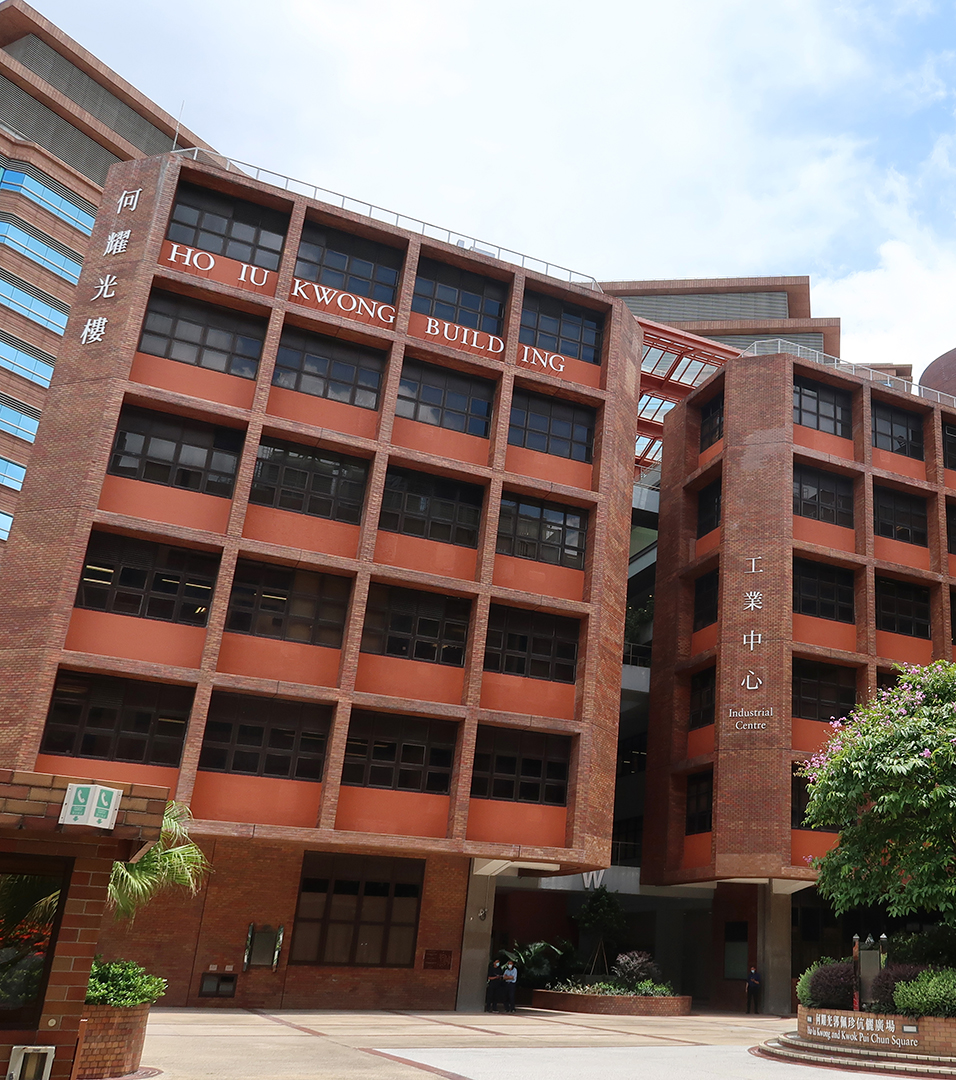 Industrial Centre Extension and Revitalisation
The existing Industrial Centre, which serves to provide engineering education as well as technical and research support to researchers and students, will be repositioned as an innovation and technology hub. An addition of two storeys will be constructed on the top of blocks U and W to provide an extra 5,400 square metres space for academic purpose. The existing floor area of 17,200 square metres will be reorganised to enhance functionality.
The project will be completed by the end of 2029.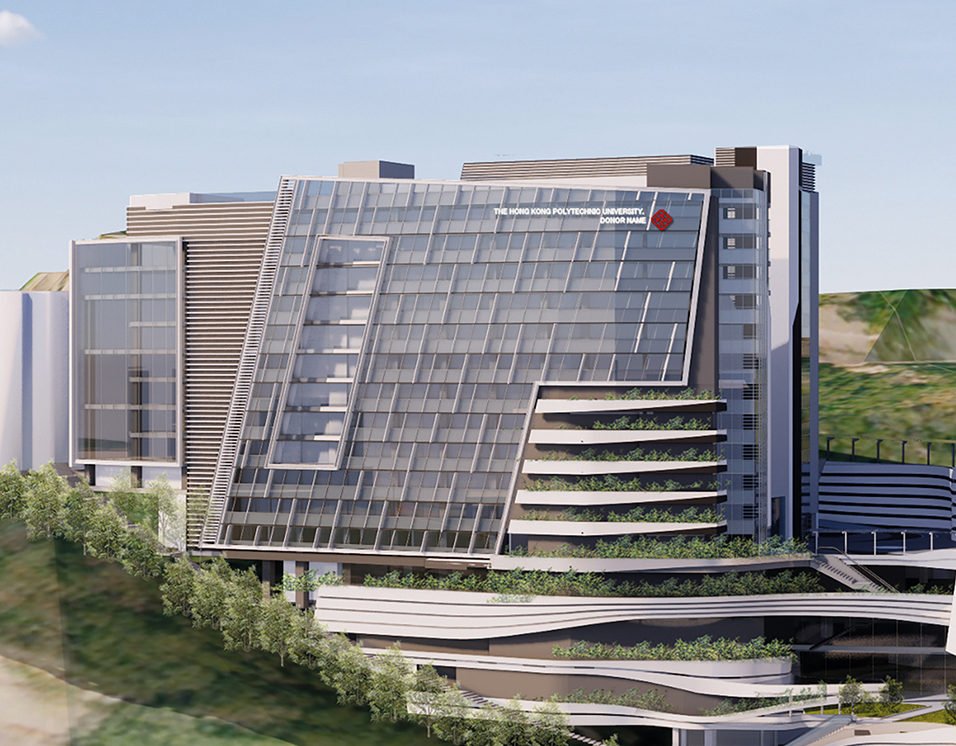 Hostel Development in Ho Man Tin
The campus expansion at Ho Man Tin Slope will provide over 1,200 modern and comfortable student hostel places. Living in a diverse community, students can better equip themselves for life at and beyond university with a sense of unity and integration.
The project is targeted for completion by 2026.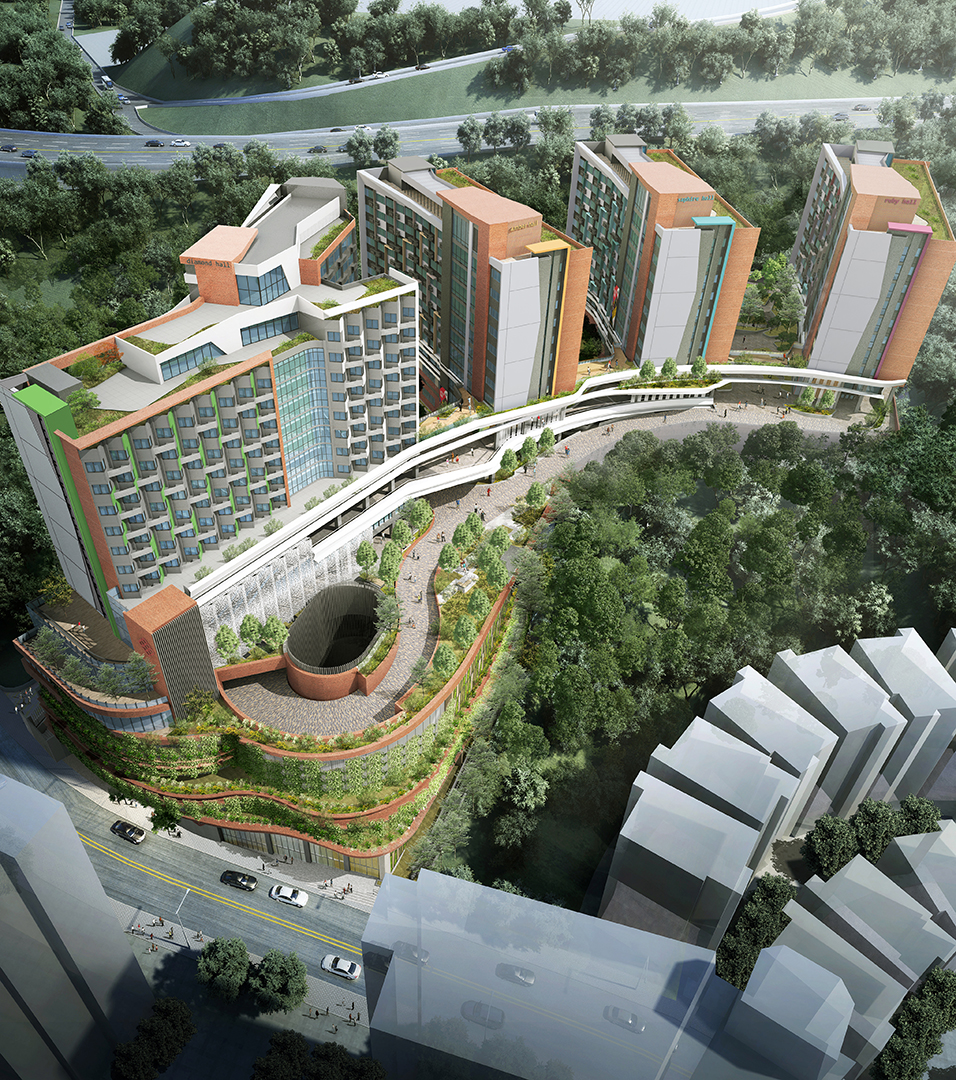 Hostel Development in Kowloon Tong
PolyU will also construct another new student hostel in Kowloon Tong which will provide an additional 1,680 student hostel places near Tat Hong Avenue, as well as supporting amenities including communal, social, recreational and dining facilities, in addition to outdoor recreational space for the University.
The project is targeted for completion by 2028.


Completed Development Projects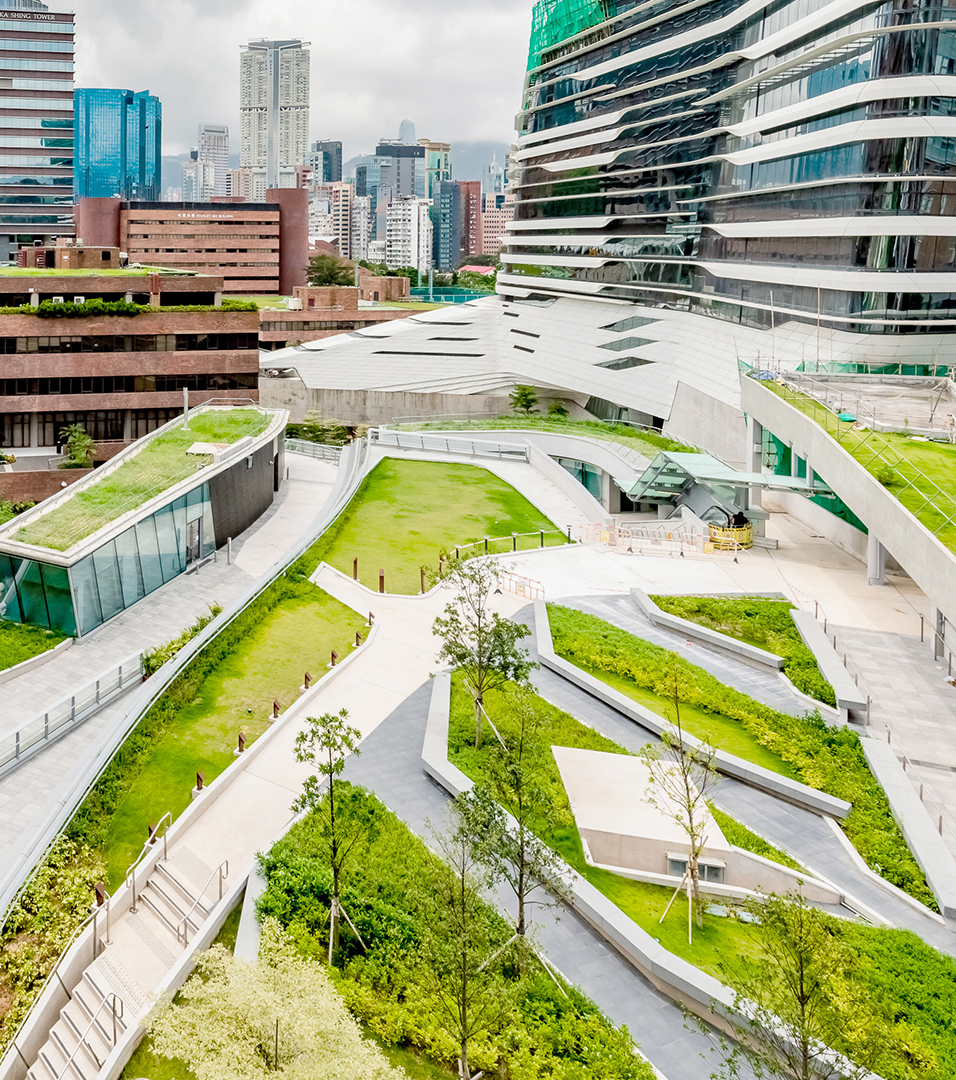 Block X Redevelopment
Located in the heart of campus, Block X houses the Aviation Services Research Centre (ASRC) jointly established by PolyU and Boeing Company to develop new or improved aviation service technologies applicable to maintenance, repair and overhaul industry and beyond.
Reopened in 2017, Block X comprises a low-rise energy efficient building with workshops and offices for ASRC, a 25-metre all-weather indoor swimming pool, a 5-a-side indoor football pitch, a gymnasium and communal student facilities.
It also provides landscaped recreational space and serves as a pedestrian hub connecting to the footbridge which links Block Z and the main campus.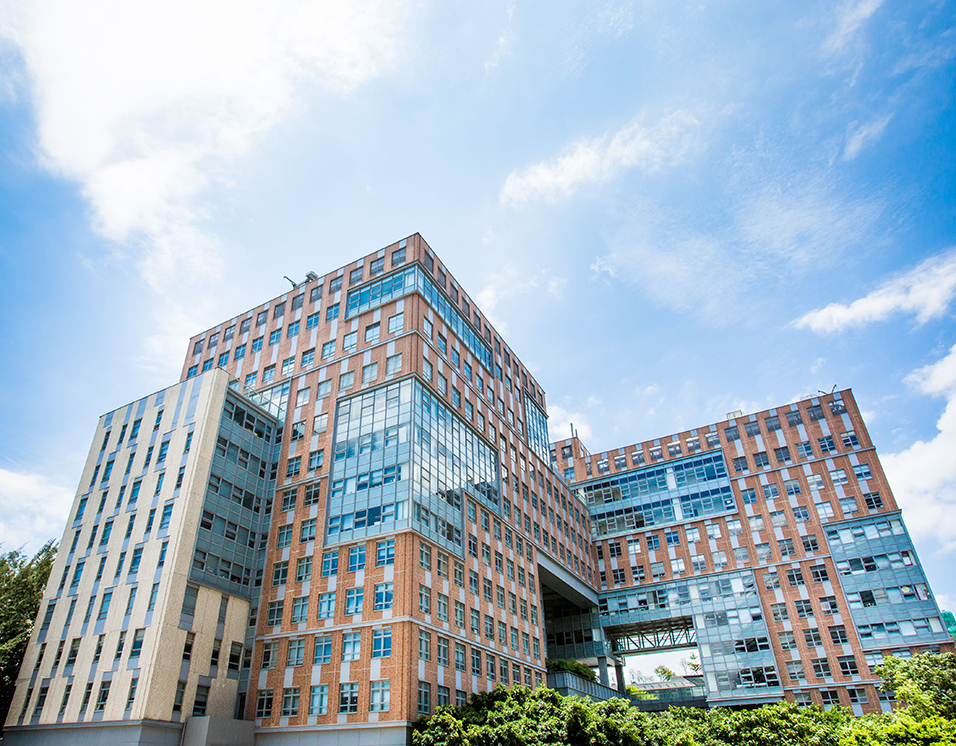 Block Z—Home to Faculty of Construction and Environment
Located on Chatham Road across from the main PolyU campus and opened in 2013, Block Z provides comprehensive support to students and staff­ in the form of a wide variety of teaching and administrative facilities, including lecture theatres, laboratories, conference facilities and a roof garden.
Block Z (Phase 8 Development of PolyU) is also home to the Faculty of Construction and Environment and the Research Institute for Sustainable Urban Development, where numerous professionals and elites have been trained for the industry. In the QS World University Rankings by Subject 2021, PolyU ranked 18th in Architecture/ Built Environment and 21st in Civil and Structural Engineering.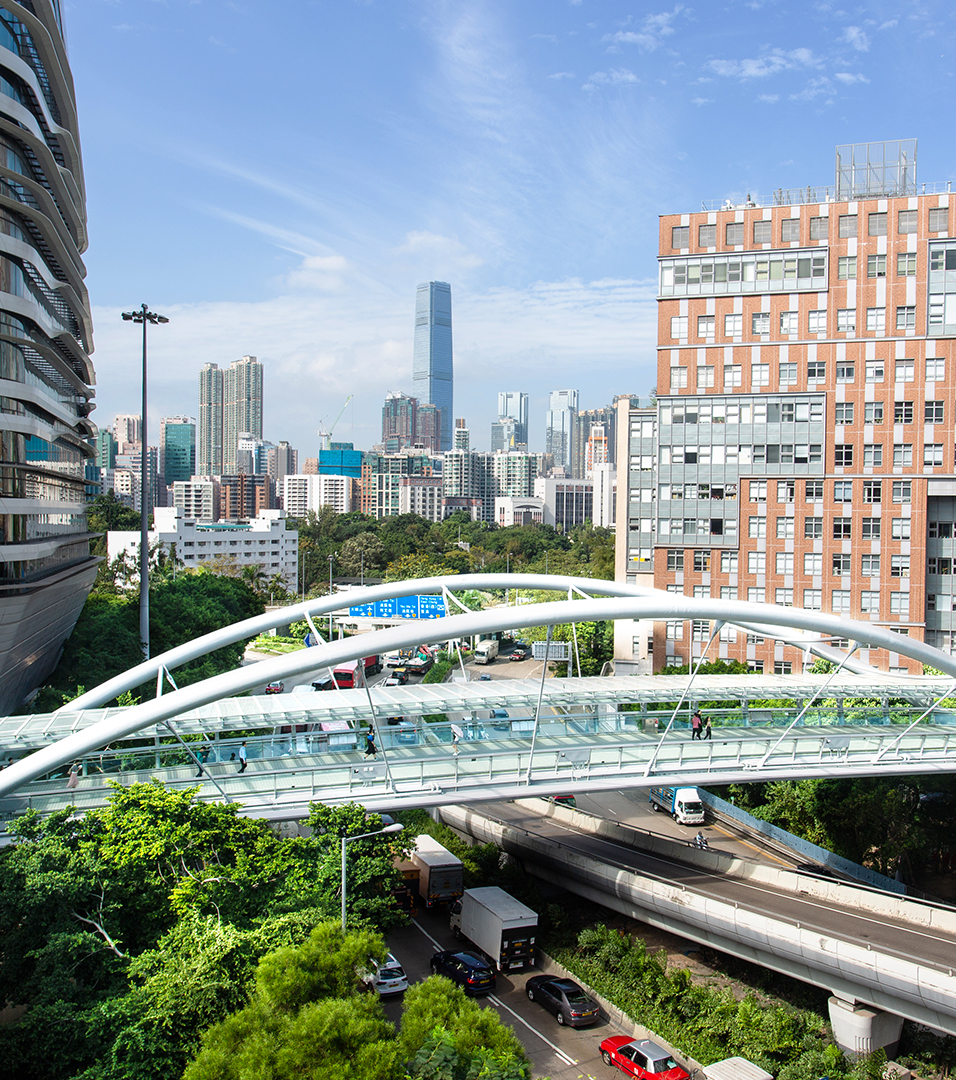 Footbridge between Main Campus and Block Z
Linking the main campus and podium level of Block Z, the iconic footbridge improves pedestrian connectivity between the two premises and serves as a testbed for academic research activities.
Ways to Support
Our facilities are key to driving excellence in education and research, and provide the foundation for world-changing ideas and far-reaching practical solutions. We welcome your thoughts and ideas about how we can further encourage our future professionals.
Contact
Zoe Lam
Office of Institutional Advancement
M1504, Li Ka Shing Tower
3400 2134