"Practical English for the Elderly" programme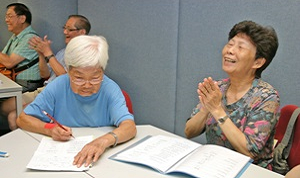 The programme is organised in collaboration with the Tung Wah group of Hospitals and aims to enrich the senior citizens' English vocabulary and their conversation skills as well as their social life after retirement.
---
Po Leung Kuk's language training programmes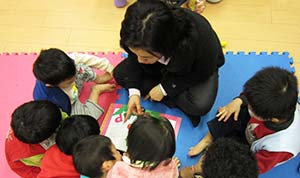 We are in our 15th year in supporting Po Leung Kuk's language programmes. The programmes aim to help students in residential care as well as from underprivileged backgrounds by raising their English language proficiency.
---
Linguistics Olympiads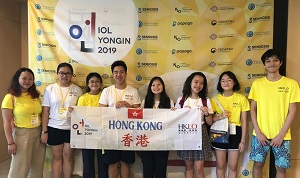 The Hong Kong team jointly trained by our Department of Chinese and Bilingual Studies and Department of English achieved outstanding results in the 1st Asia Pacific Linguistics Olympiad and travelled to Seoul to join the 17th International Linguistics Olympiad (IOL). The IOL competition is one of the 13 official International Science Olympiads. The first-ever Hong Kong Linguistics Olympiad was held at PolyU in March 2019.
Appreciating and preserving culture and traditions for future generations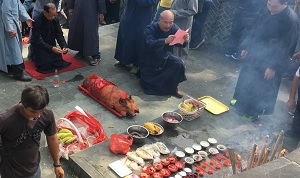 One of our projects in Chinese culture collaborates with rural organisations and local lineages in the New Territories of Hong Kong and the city of Dongguan, China. It examines sacrificial rites conducted for ancestors in halls in late imperial times in Hong Kong and the Pearl River Delta region. The research identifies important present-day meanings behind these rituals and offers advice on how to preserve these valuable traditions.
---
Putting safety first – Enhancing health communication in local hospitals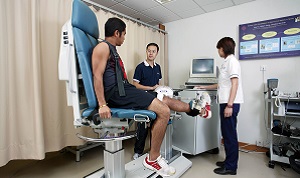 The Faculty collaborates with stakeholders in the healthcare industry. Communication is a key factor in successful patient care. The research investigates written, spoken and non-verbal communication among healthcare professionals and how they communicate with their patients across four Hong Kong Health Clusters.
---
Enhancing the quality of counselling practices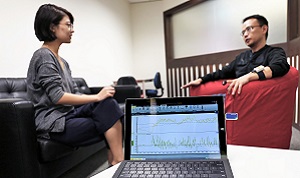 Based on research findings on the strategic use of metaphors in psychological counselling, a two-day training workshop was conducted at the Mental Health Education Centre, Huaqiao University, Fujian. Participants were mental health professionals at that centre, and others from around the province.
---
Providing Chinese language assessments and training for students and adults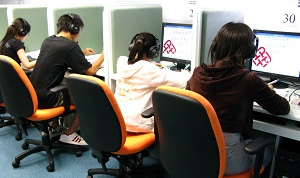 We are one of the designated institutions by the State Language Commission to hold the National Putonghua Proficiency Test and we provide training courses, talks and mock tests for participants. We have also developed Shumian Hanyu Shuiping Kaoshi (Written Chinese proficiency test) and Putonghua Shuiping Kaoshi (Putonghua proficiency test) for graduating PolyU students and the general public.
Providing professional development in enhancing English across the curriculum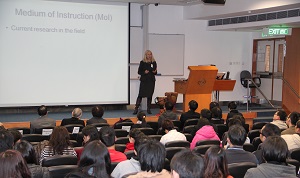 We provide professional development programmes to enhance secondary school teachers to enhance their understanding of using English as the medium of instruction for their disciplines. Over 1,200 secondary school teachers from different disciplines have attended these programmes so far.
---
Offering professional training to medical interpreters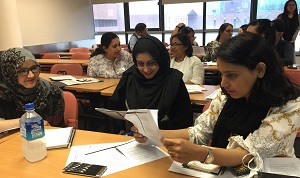 Staff members from the Faculty also provide professional training to medical interpreters who offer interpreting services to ethnic minorities during medical consultation.