HKJC Donation to Support Research on Risk Management of Urban Trees
A 3-year project to monitor and detect trees' rotations and tilt angles by means of Smart Sensing Technologies has been awarded HK$32.28 million from The Hong Kong Jockey Club Charities Trust. It is expected to facilitate technically defensible management decisions and enhance public safety, identify hazardous trees and enable their timely removal, as well as the long-term preservation of trees that are not imminent threats.
Led by Dr Charles Wong of the Department of Land Surveying and Geo-Informatics (LSGI), the project team includes Prof. John Shi, Head of LSGI, Prof. Jin-Guang Teng, Director of the Research Institute for Sustainable Urban Development, Dr Ben Leu of the Department of Civil and Environmental Engineering (CEE), Dr Billy Hau of The University of Hong Kong, Prof. Yu-Hsing Wang of The Hong Kong University of Science and Technology, and Friends of the Earth. Government Departments including the Greening, Landscape and Tree Management Section of the Development Bureau, the Highways Department, the Leisure and Cultural Services Department, the Architectural Services Department, and the Energizing Kowloon East Office also support this project.
As the first ever large-scale near-real-time tree risk management project in Hong Kong, the project will also engage different stakeholders to build knowledge of our urban forestry, providing public education programmes to inspire young adults to careers in the arboricultural industry.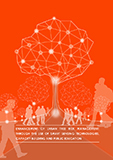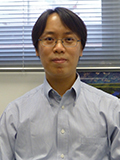 Dr Wong