Sunny CHU
Executive Director
Chemtax Industrial Co. Ltd.
The theme of our Emilia Romagna field trip is "La Dolce Vita" (the sweet life) which we explored while we were in Italy.
Major corporations visited
We cannot talk about Italy without talking about her food. Ferrarini is best known for its parma ham and parmigiano reggiano cheese. Orsi is committed to biodynamic agriculture and producing wine with vines that are not fertilized or irrigated.
Over 80% of Italian companies are family businesses. They are the mainspring of the Italian economy and labour force. We visited Gucci, Furla, Ferrari, Acetaia Picci, Pagani, and Max Mara – all had been or are still family businesses.
Insights gained
Two persons stood out and impressed me most during our company visits in Emilia Romagna.
Marco Picci, the second-generation owner of Acetaia Picci, talked enthusiastically about the company's balsamic vinegar. It must be the hundredth time that he was introducing the production and products to visitors, and yet he showed great patience when explaining everything and answering all questions. He is proud of his work and passionate about the company and its products.
Laura Lusuardi, the Fashion Director of Max Mara, has been staying with the company since 1964. She does not speak English but exudes an aura of respectability. She has an abiding passion for fashion (especially coats), for Max Mara, and for life. Laura lunched with us after we toured the Max Mara fashion archive. She is still working very hard because she wants to continue inspiring others and sharing her passion with young people.
First-hand understanding
Italians build companies and brands around the things they love. Enzo Ferrari's passion for racing and the spirit of the prancing horse are embedded in every Ferrari product. Max Mara celebrates its signature coats for women. Horacio Pagani's pursuit of perfection is reflected in his meticulous designs. Marco Picci shares his love of the dark and glossy, sweet and sour traditional balsamic vinegar. That is part of the secret to "La Dolce Vita".
We were given a warm welcome and VIP treatment at a few companies in addition to gaining fresh insights and new knowledge, especially at Max Mara. The memory of this trip will certainly last a lifetime.
| | |
| --- | --- |
| | |
| Laura Lusuardi, Fashion Director of Max Mara, shares her passion for fashion | Sunny Chu (left) and Ian Griffiths, Creative Director of Max Mara |
LO Wing Han, Henrietta
Senior Merchandising Manager
The Club, HKT Limited
Dublin, the capital of Ireland, is the country's centre of finance and commerce. Apart from low corporate tax, the National Policy Statement on Entrepreneurship contributes to rapid increase in the number of business births and a lower rate of unemployment.
Major corporations visited
We first visited the Guinness Enterprise Centre (GEC) where the programme manager introduced to us Ireland's Industrial and Enterprise Development Policy and explained how the centre empowers entrepreneurs to start and scale, develop and sustain their businesses. At the Centre, we also met two young CEOs from new start-ups, Go!21 and BeeInstant, who recounted their start-up journeys. They told us how GEC acted as a catalyst for their business growth.
We met three more start-up companies at Dublin City University on another day — Chasing Returns, Aylien, and HealthBeacon. Chasing Returns provides tools (PlayMaker and GamePlan) for learning how to improve trading discipline and create better trading habits. Aylien makes use of four key processes: Sentiment Analysis, Categorization, Extraction, and Processing to generate optimal hashtags for social sharing. For eight years, Aylien has been using artificial intelligence to collect, analyse and understand huge amounts of text content, and give recommendations to their clients. HealthBeacon demonstrated how their smart tools managed medication and recorded patients' medication journeys.
There are some traditional businesses in Ireland. We visited Waterfall Farm which has been in the Keegan family for around 300 years. The farm is owned by full-time sheep farmer Michael Keegan who runs the sheep farming business on his own together with two shepherd dogs.
Pharmaceuticals and chemicals are key industries in Ireland. On the last day of our trip, we visited the National Institute for Bioprocessing Research and Training (NIBRT). This Centre is so unique; it provides training and research solutions for the global biopharmaceutical manufacturing industry. The training centre offers different kinds of training, making use of its up-to-date facility. In 2018, they served 4,300 trainees through over 100 courses.
Insights gained
Brexit poses a risk to all businesses in Ireland. We attended a lecture at Trinity Business School for a better understanding of the country's historical background, its social enterprise structure, and the potential impact of Brexit. Together with Trinity MBA students, we did a case study of peacebuilding organizations in a changing context, their missions and identities.
First-hand understanding
It was a valuable experience to talk face-to-face with CEOs and learn from their journeys of entrepreneurship. We came to know that the Irish government has been very supportive to young entrepreneurs in terms of providing resources, in particular special funding for woman entrepreneurs. Apart from that, we became aware of the similarities between Ireland and Hong Kong, including the fact that both of us have a colonial background. One difference is that Ireland will be directly influenced by Brexit, probably causing changes in business and the economy.
YUEN Tuen Wai, Teri
Associate Brand Manager
AstraZeneca Hong Kong Limited
Major corporations visited
Sustainability is an emerging topic in this decade. While more and more companies are looking into ways to be more environmentally friendly, changes have been small and limited to daily life such as recycling paper and improving interior design to make use of daylight. Can we do more for the environment? Can we create a larger impact on our planet? Amsterdam, a city that gives priority to sustainability, inspired us on living more sustainably.
The first company we visited was Madaster, which introduced the circular economy concept into the construction industry. Madaster believes that most wastes are useful if people know how to utilize them in the right way. Creating material passports makes reuse a lot easier and is a first and critical step for the industry to contribute to sustainability.
Fashion for Good is a company that aims at transforming the industry. It operates a museum where visitors rethink how their fashion consumption impacts the earth. It invests in innovative technologies and business models that can transform the fashion industry.
Starbucks – The Bank is a concept store built according to strict Leed® sustainable building guidelines to reduce impact on the environment. It makes use of sustainable materials like the repurposed Dutch oak and antique Delft blue tiles. This store holds coffee pairing every day to promote coffee knowledge and attract coffee lovers at the same time. This allows it to stand out from thousands of cafes in the city.
We also visited a fintech company Ebury, fashion giant PVH, and a medical technology company 3ega. Ebury is one of the fastest growing fintech companies in the world that provides an innovative and unique platform for payments, risk management, foreign exchange and trade financing. PVH introduced to us their digital showroom that would soon be available at Tommy Hilfiger outlets around the world. The company 3ega explained their vision and the progress of changing the life of people with depression. These companies in different industries have a common feature – innovation.
Insights gained
We attended a lecture at Utrecht University, one of the oldest universities in the Netherlands, on the topic of neoliberalism and gentrification. It helped us see changes in society from a new angle, and at the same time, reminded us to treasure the remaining sensory landscape of our city.
First-hand understanding
Meeting the founders and management of different companies enabled us to get updated and first-hand information about the industries. Apart from knowing more about the application of business theories and frameworks in the real world, we could feel the speakers' passion. Despite facing challenges, they are still passionate about their business, as well as making changes in the world.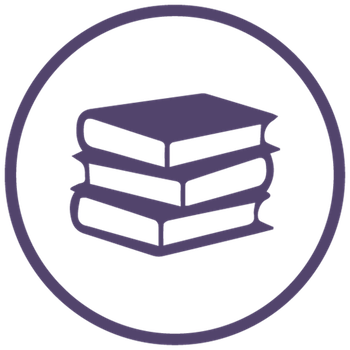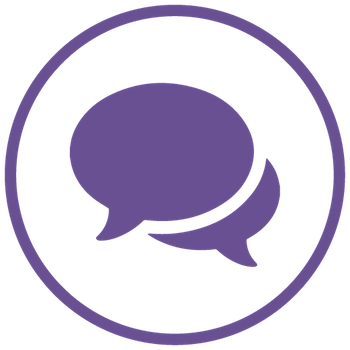 Your browser is not the latest version. If you continue to browse our website, Some pages may not function properly.

You are recommended to upgrade to a newer version or switch to a different browser. A list of the web browsers that we support can be found here