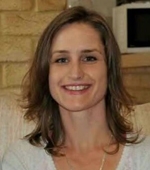 Macdonald, Kathleen
PhD Student

Qualifications:
B.A. in Applied Science (Community Development), University of Western Sydney, Australia (2000)

Grad. Dip. Theology (Divinity), Morling College, Australia (2009)

M.A. Applied Linguistics (TESOL), The University of Sydney, Australia (2009)

M. A (Research) in contrastive typology for translation (Korean and English), The University of New South Wales, Australia (2013)



AG415

2766 6095

This email address is being protected from spambots. You need JavaScript enabled to view it.
ResearchGate: https://www.researchgate.net/profile/Kathleen_Macdonald3
Linked in: https://au.linkedin.com/in/kathleen-macdonald-078a3735
Work Experience Overview
PhD candidate (Hong Kong PhD Fellowship Scheme recipient), The Hong Kong Polytechnic University, August 2015 – current
Ranger Coordinator, Martu Women Ranger Team (Threatened Species), Karnyirninpa Jukkurrpa, 2013 – 2015
Research Assistant and teacher, the University of Sydney, the University of NSW and Macquarie University, TAFE NSW, 2008 – 2013
Technical Environmental Officer (weeds and pest animals), the Queensland Murray Darling Committee Inc., 2005 – 2007; local NRM companies, 1998 – 2002
English as a Foreign Language teacher, South Korea, 2002 - 2004
Research
Research Area(s)
Systemic Functional Linguistics
Language Typology and Contrastive Language Description
Translation
Korean Language
Second Language Education and Development
Musical Discourse Analysis
Title of Thesis
Ideating Hwang's kayagum and Bilson's fortrepiano: a contrastive description of Korean and English discourses about music and the impacts of divergence on second language translation.
Description of Thesis Research
Kathleen's research is concerned with contrastive language description of Korean and English languages, using discourses about music. Different registers are being analysed for ideational meaning at the levels of lexicogrammar and logico-semantic relations. She hopes to engage translators in the process, to define larger paradigms of linguistic resources in both languages; as well as to examine the impact of language divergence on second language use in the task of translation.
Her Master's supervisor was Dr Mira Kim; and her PhD supervisor is Professor Christian Matthiessen.
Involvement in Research Groups, Networks and Projects
Member of the Sysfunc listserver since 2009;
Contributing member of the Sydney typology group, convened by Professor Jim Martin and Dr Mira Kim at the University of Sydney, from 2009 until 2010;
Subtitle Coordinator for the UNSW Translation and Interpreting Practice II course volunteer project for the not-for-profit organization, Drug Free Ambassadors (DFA, http://drugfreeworld.org.au/who-we-are).
Teaching
Vose Seminary (2015):
Bilingual lectures and tutorials (Korean and English) on theological foundations.
Macquarie University (2012):
Lecturing and tutoring in the T&I Masters programmes, for the courses: Text Analysis for Translation; and Korean to English Translation.
Northern Sydney Institute of TAFE (2009 – 2013):
Teaching and delivering the Adult English Migrant Programme (AMEP); Settlement courses; coordination and negotiation of guest speakers from multicultural services; teacher of ESOL and English for Further Studies (EFS) courses. Assistant for Korean Provincial Government exchange programmes, including translation and interpreting.
The University of Sydney (2008 – 2009):
Tutoring coursework students in the joint online learning project with the City University, Hong Kong; online Blackboard interface management; language resource collation; quality control; and editing submissions for publication.
Service
Community translation and interpreting for sporting organisations (Han Rim Won and Sung Moon Kwan kumdo clubs);
Event organizer/ assistant for numerous kendo tournaments (including at state and national levels), camps, venue hire and other duties; Sung Moon Kendo club secretary, 2013 - 2015;
Member of Indigenous Community Volunteers, Australia (ICV, http://www.icv.com.au/ ), since 2013.