Workshop I From AI to A+: How AI may enhance secondary school education (or not)
Seminars / Lectures / Workshops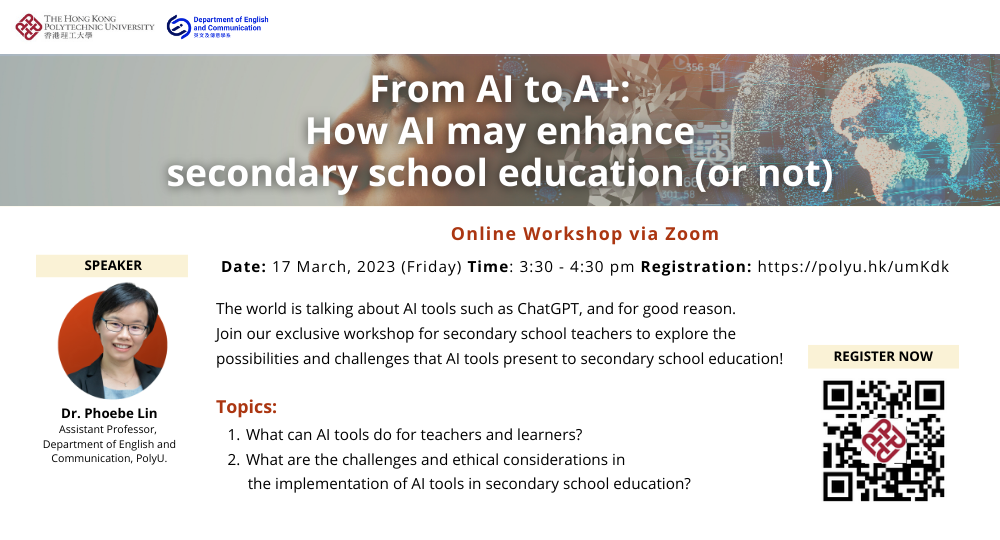 Organiser

Department of English and Communication
Summary
The world is talking about AI tools such as ChatGPT, and for good reason. Join our exclusive workshop for secondary school teachers to explore the possibilities and challenges that AI tools present to secondary school education! 
Topics:
What can AI tools do for teachers and learners?
What are the challenges and ethical considerations in the implementation of AI tools in secondary school education?
Keynote Speaker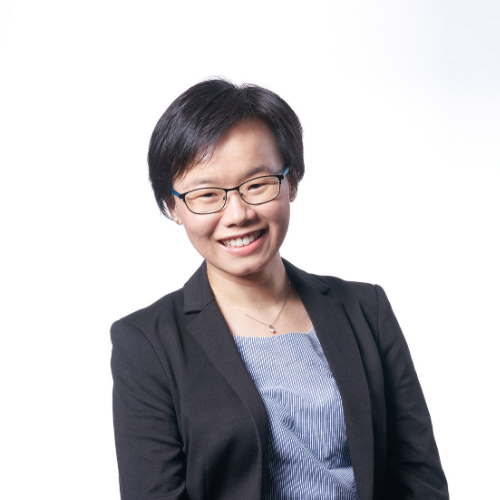 Dr Phoebe Lin
Assistant Professor
Dr Lin is an academic, technology enthusiast, software developer, and academic writing teacher. She developed and launched IdiomsTube (www.idiomstube.com), a web-based tool used by 9,500+ users worldwide to learn English vocabulary through YouTube videos. She is excited about using innovative technologies in teaching and learning and sharing her experiences with frontline teachers.