Seminar I Develop an innovative learning module for interprofessional simulated clinical learning
IRCAHC Events
Seminars / Lectures / Workshops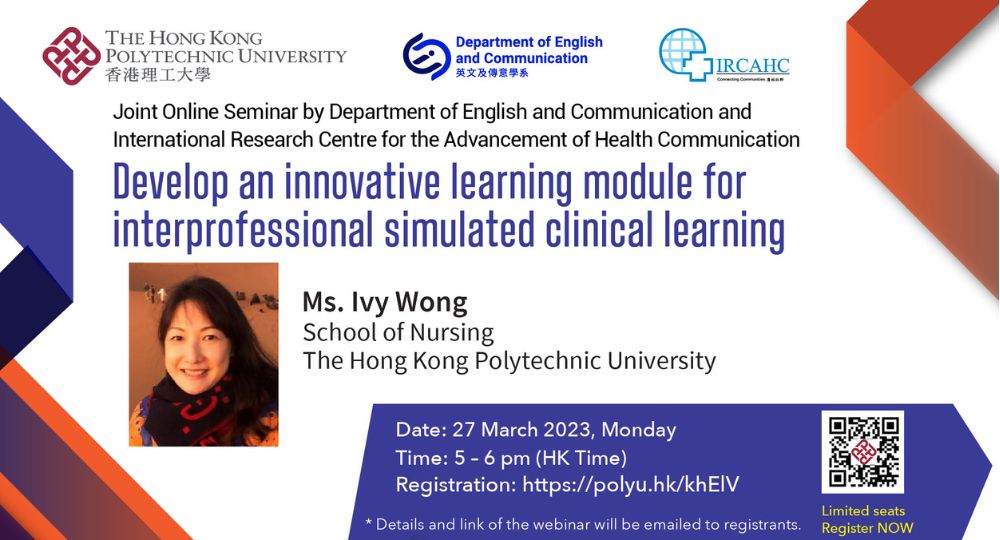 Organiser

Department of English and Communication
Remarks
This event is jointly organised with the International Research Centre for the Advancement of Health Communication, PolyU.
Summary
In the real clinical setting, different healthcare professionals will work together to provide the best care to patients. Communication failures and breakdowns in team functions have been associated with medical errors. Simulation is a standard instructional strategy in health science education. Interprofessional simulation learning experiences are increasingly common with a focus on enhancing communication and collaboration. The School of Nursing from the Hong Kong Polytechnic University has developed a learning module of interprofessional clinical training and education through simulation to promote students' transfer of team-based learning into their clinical experience. It included online theoretical input and simulated laboratory sessions. Colleagues and students from the Department of Rehabilitation and the Department of Applied Social Sciences were invited to participate in this project. 
 
This study showed that students benefited from this interprofessional simulated clinical learning in addition to their theoretical understanding.  Given the increasing need for team-based collaboration to address the complex needs of patients conditions, more interprofessional simulated learning modules included clinical placement should be arranged for students in their future clinical practice. 
Keynote Speaker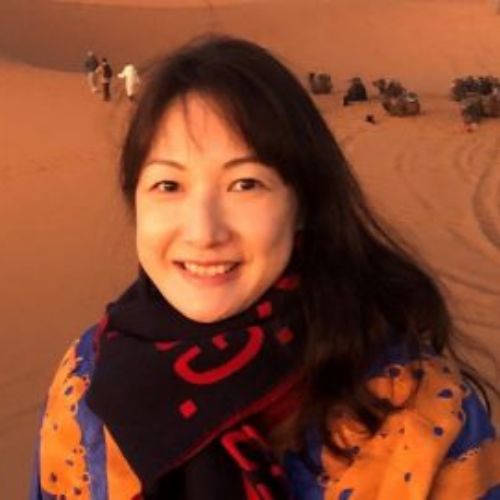 Ms. Ivy Wong
School of Nursing, The Hong Kong Polytechnic University
Ms. Ivy Wong is the Clinical Associate of the School of Nursing, The Hong Kong Polytechnic University (PolyU). As a registered nurse, she is particularly interested in interprofessional education and simulation. Ivy had received the Teaching & Learning Grant (2016-19) from PolyU to develop an innovative learning module for interprofessional simulated clinical learning, which is comprised of online teaching and simulated clinical workshop. She was further awarded the Overseas Scholarship from PolyU to develop interprofessional education particularly in the real clinical setting.