Seminar I Teenage swearing in British English: forms, functions and variation
Seminars / Lectures / Workshops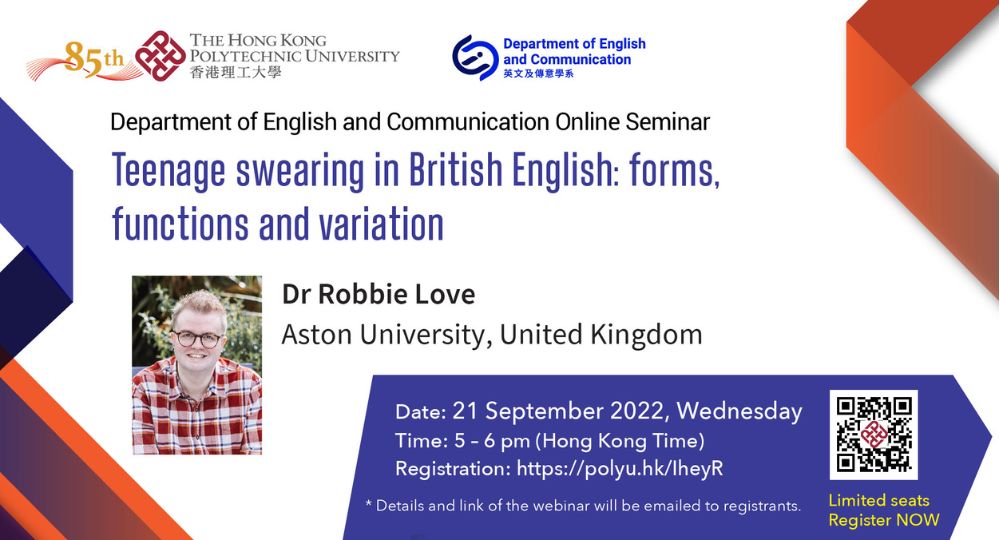 Organiser

Department of English and Communication
Summary
This talk presents a corpus-based analysis of swearing among teenagers in the spoken components of the two British National Corpora (BNC1994 and BNC2014; BNC Consortium, 2007; Love et al., 2017), the former of which includes the Bergen Corpus of London Teenage Language (COLT) (Stenström & Breivik, 1993). This work is informed largely by other corpus-based studies of swearing in spoken English (McEnery, 2005; Stenström, 2006; Love, 2021) and teenage language more broadly (Stenström et al., 2002), including . Swearing is an appropriate basis for comparison between the corpora, as it is a common and important part of human communication which is known to be especially frequent in the speech of adolescents (and young adults).
As a case study, I focus on the use of 'fuck', which is one of the most common swear words in contemporary casual spoken British English. All examples of 'fuck' produced by teenagers in the corpora were extracted and manually annotated according to McEnery et al.'s (2000) scale of abuse – a functional categorisation scheme. A comparison between the corpora suggests a possible rise of the use of 'fuck' in idiomatic, fixed expressions (e.g. 'what the fuck'). This, combined with an increase in figurative and expletive usage, and a decrease in literal usage, suggests a cline of generalisation of the use of 'fuck' among teenage speakers. 
BNC Consortium. (2007). The British National Corpus, XML Edition. Oxford Text Archive. http://hdl.handle.net/20.500.12024/2554
Love, R., Dembry, C., Hardie, A., Brezina, V., & McEnery, T. (2017). The Spoken BNC2014: Designing and building a spoken corpus of everyday conversations. International Journal of Corpus Linguistics, 22(3), Special Issue: 'Compiling and analysing the Spoken British National Corpus 2014', 319-344. DOI: 10.1075/ijcl.22.3.02lov
Love, R. (2021). Swearing in informal spoken English: 1990s – 2010s. Text and Talk, 41, Special Issue: 'Corpus Linguistics across the Generations: In Memory of Geoffrey Leech'. DOI: 10.1515/text-2020-0051
McEnery, T. (2005). Swearing in English: Bad Language, Purity and Power from 1586 to the Present. Routledge.
McEnery, A., Baker, P. and Hardie, A. (2000) 'Swearing and Abuse in Modern British English', in B. Lewandowska-Tomaszczyk and P. Melia (eds) PALC'99: Practical Applications in Language Corpora, pp. 37–48. Berlin: Peter Lang
Stenström, Anna-Brita. 2006. "Taboo words in teenage talk". In Language Variation and Change: Historical and contemporary perspectives. Special issue of Spanish in Context 3:1 (2006), Mar-Molinero, Clare and Miranda Stewart (eds.), 115–138.
Stenström, A-B, Andersen, G., & Hasund, I. K. (2002). Trends in teenage talk: corpus compilation, analysis and findings. John Benjamins.
Keynote Speaker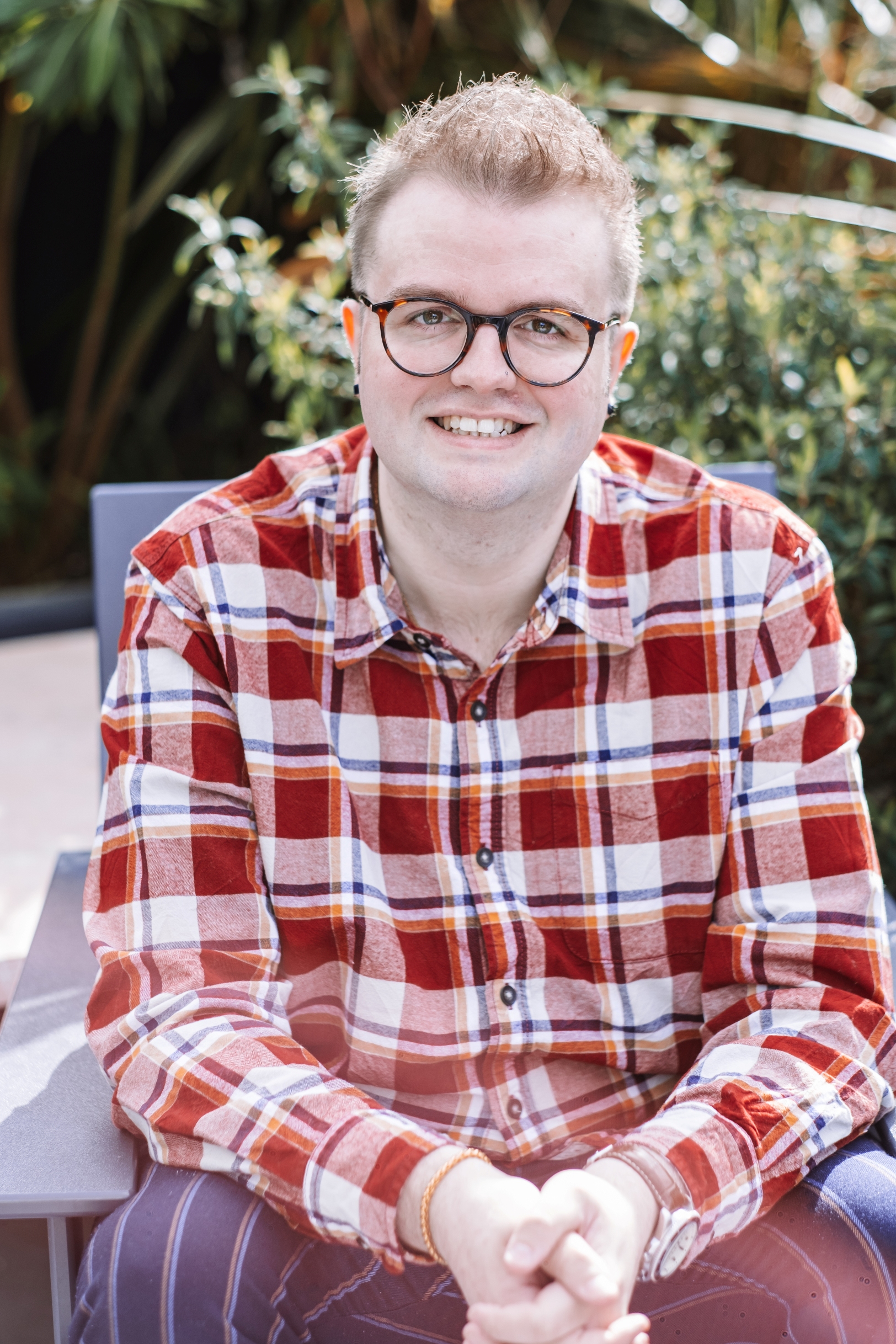 Dr Robbie Love
Aston University, United Kingdom
Dr Robbie Love is Lecturer in English Language at Aston University, UK. His research applies methods from corpus linguistics to explore how English is used in a range of contexts, including casual conversation and public communications. Among other activities, he is Director of the Aston Corpus Linguistics Research Group, Executive Committee member of the British Association for Applied Linguistics (BAAL), and host of #CorpusCast, a podcast about corpus linguistics and what it can do for society.