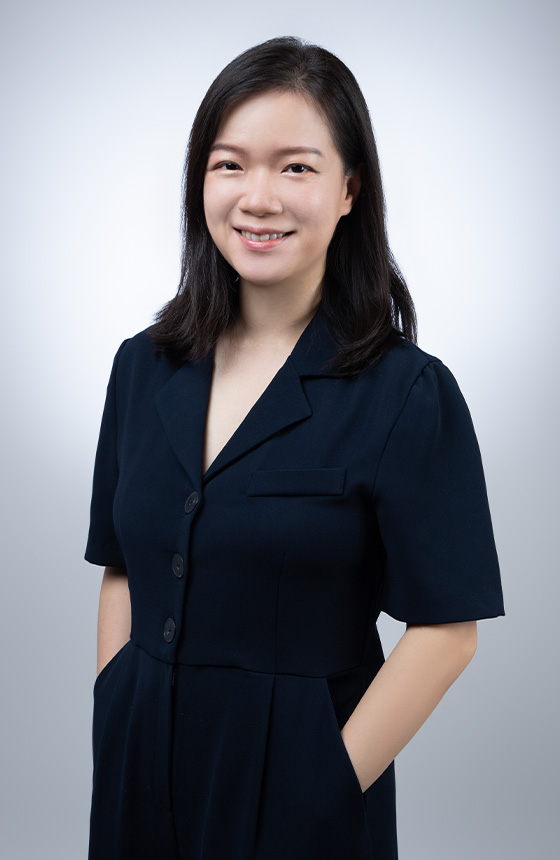 Biography
Dr Karita Kan is an Associate Professor in the Department of Applied Social Sciences at The Hong Kong Polytechnic University. She is a comparative political scientist by training who received her PhD and MPhil degrees in Politics from the University of Oxford. Her research explores urbanisation and rural transformation in post-socialist China, with a focus on the politics of land and property. She is also interested in state-society relations and grassroots governance in contemporary China. Her publications have appeared in the China Quarterly, China Journal, Journal of Contemporary China, Geopolitics, Geoforum, Journal of Rural Studies, and International Journal of Urban and Regional Research, among others.

Dr Kan is now working on two main projects. The first involves multi-sited ethnographic research in Jiangsu and Guangdong provinces to investigate the impact of land transfer and property rights transformation on peri-urban and rural China. Using a comparative framework based on the varieties of capital investments, the project probes how the influx of corporate capital changes land use and access, restructures local economies, and reconfigures governance relations between state, capital, and communities. The second project is based on fieldwork in Guangdong province and explores the development of rural collective organisations and cooperatives through the lens of institutional change.

Dr Kan currently serves as the Programme Leader of the Master of Arts in Social Policy and Social Development. She is also an Assistant Director (Research) of China and Global Development Network, an academic centre that partners with universities and social organisations in mainland China and Belt and Road countries to promote social policy research and practice. Dr Kan is an editorial committee member for the SSCI-indexed journal China Perspectives, and a Research Associate at the French Centre for Research on Contemporary China.

Dr Kan accepts PhD students and is interested in supervising research related to urbanisation, governance, social development, land politics, agri-food politics, rural and urban studies, and state-society relations.
Education and Academic Qualifications
PhD, University of Oxford
MPhil, University of Oxford
BA, The Chinese University of Hong Kong
Research Interests
Politics of china

Land politics and urbanization

Rural political economy

Local governance
Grants (selected)
Principal Investigator, Varieties of capital in rural land politics: A comparative analysis of land transfers and rural governance in Jiangsu and Guangdong, General Research Fund, Hong Kong Research Grants Council, 2022-2024.
Principal Investigator, Collectives and Cooperatives in Rural China: Agrarian Change and Community Economy in Guangdong Province, General Research Fund, Hong Kong Research Grants Council, 2019-2021.
Principal Investigator, Rural Transformation and Institutional Change in South China: A Comparative Study of Rural Land and Shareholding Reforms, Early Career Scheme, Hong Kong Research Grants Council, 2018-2020.
Co-Investigator, Quality of Local Governance in Urbanizing China, Interdisciplinary Large External Project Application Scheme, Faculty of Health and Social Sciences, Hong Kong Polytechnic University, 2022-2024.
Co-Investigator, Advancing Collaborative Practice Research with Children, Youth and Families in Poverty in Kazakhstan and Central Asia, Large Project Funding Scheme, Department of Applied Social Sciences, Hong Kong Polytechnic University, 2022-2025.