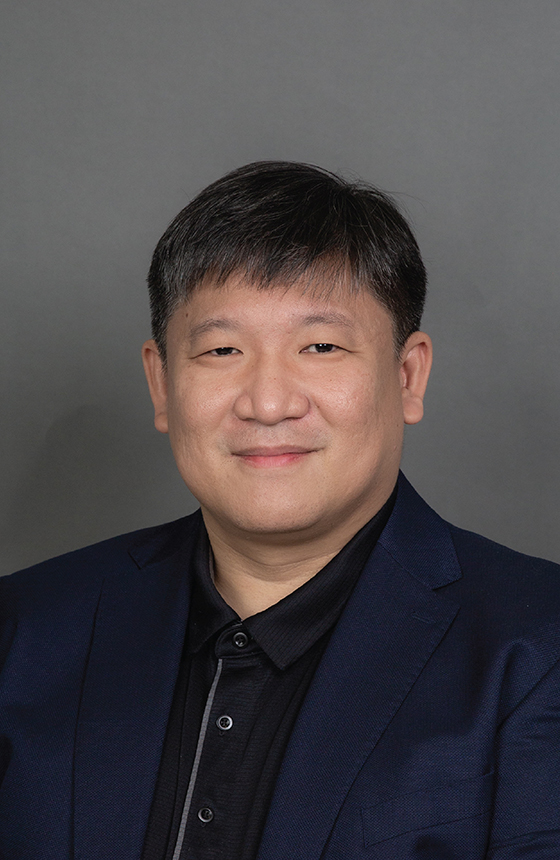 Education and Academic Qualifications
Doctor of Philosophy in Biology, Hong Kong University of Science and Technology
Research Overview
The major focuses of our lab are: (1) pre-clinical development of anti-cancer and anti-inflammatory therapeutics from natural compounds and probiotics; (2) functional role of exosomes in molecular pathogenesis
of cancer and inflammatory diseases; and (3) BK polyomavirus in renal transplantation and outcomes.
Academic and Professional Experiences
Assoicate Editor (Frontiers in Pharmacology)
Research Interests
Cancer Therapy

Probiotics

Cellular Immunotherapy

Drug Development

Inflammatory Bowel Disease
Lee MML, Chan BD, Wong WY, Leung TW, Qu Z, Huang J, Zhu L, Lee CS, Chen S and

Tai WCS

*

(2020) Synthesis and Evaluation of Novel Anticancer Compounds Derived from the Natural Product Brevilin A. ACS Omega, 5 (24):14586–14596
Lee MML, Chan BD, Wong WY, Qu Z, Chan MS, Leung TW, Lin Y, Mok DK, Chen S and

Tai WCS

*

(2020) Anti-cancer Activity of Centipeda minima Extract in Triple Negative Breast Cancer via Inhibition of AKT, NF-κB, and STAT3 Signaling Pathways. Frontiers in Oncology, 10:491
Chan BD, Wong G, Jiang Q, Lee MML, Wong WY, Chen F, Wong WT, Zhu L, Wong FK and

Tai WCS

*

(2020) Longitudinal study of BK Polyomavirus outcomes, risk factors, and kinetics in renal transplantation patients. Microbial Pathogenesis, 142:104036
Chan BD, Wong WY, Lee MML, Cho, WCS, Yee BK, Kwan YW and

Tai WCS

*

(2019) Exosomes in inflammation and inflammatory disease. Proteomics, 19(8), e1800149
Zhang M, Lee MML, Ye W, Wong WY, Chan BD, Chen S, Zhu L,

Tai WCS

*

and Lee CS (2019) Total Synthesis-Enabled Systematic Structure-Activity Relationship Study for Development of a Bioactive Alkyne-Tagged Derivative of Neolaxiflorin L. The Journal of Organic Chemistry, 84(11):7007-16
Zhu L, Ma W, Zhang M, Lee MML, Wong WY, Chan BD, Yang Q, Wong WT,

Tai WCS

*

and Lee CS (2018) Scalable Synthesis Enabling Multilevel Bio-Evaluations of Natural Products for Discovery of Lead Compounds. Nature Communications. DOI: 10.1038/s41467-018-03546-9.
Wong WY, Lee MML, Chan BD, Ma VWS, Zhang W, Yip TTC, Wong WT and

Tai WCS

* (2017) Gynostemma pentaphyllum saponins attenuate inflammation in vitro and in vivo by inhibition of NF-κB and STAT3 signaling. Oncotarget 8(50):87401-14.
Li H, Xie C, Lan R, Zha S, Chan CF, Wong WY, Ho KL, Chan BD, Luo Y, Zhang JX, Law GL,

Tai WCS

*

, Bünzli JCG and Wong KL (2017) A Smart Europium-Ruthenium Complex as Anticancer Prodrug: Controllable Drug Release and Real-Time Monitoring under Different Light Excitations. Journal of Medicinal Chemistry. 60(21):8923-32.
Wong WY, Lee MML, Chan BD, Kam RKT, Zhang G, Lu AP and

Tai WCS

*

(2016) Proteomic profiling of dextran sulfate sodium induced acute ulcerative colitis mice serum exosomes and their immunomodulatory impact on macrophages. Proteomics 16(7):1131-45.

Tai WCS

, Wong WY, Lee MML, Chan BD, Lu C and Hsiao WLW (2016) Mechanistic study of the anti-cancer effect of Gynostemma pentaphyllum saponins in the ApcMin/+mouse model. Proteomics 16(10):1557-69.