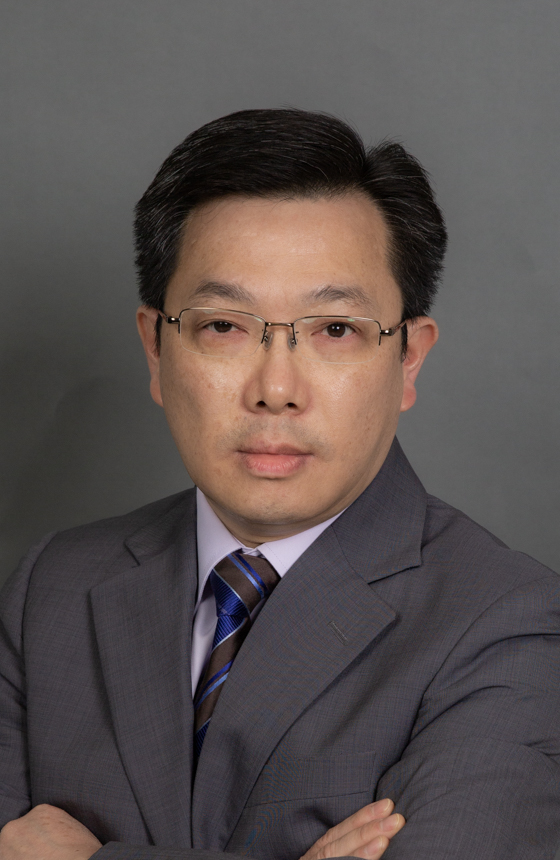 Professional Qualifications
Fellow of The Royal Society of Chemistry
Research Overview
Our research focuses on the development of ultrafast time-resolved spectroscopic techniques and the utilization of these techniques to elucidate the dynamics and structure of photo-generated short-lived transient species to better understand the mechanisms of relevant photophysical and photochemical reactions.
Academic and Professional Experiences
Fellow of the Royal Society of Chemistry (FRSC)
Research Interests
Time-resolved Spectroscopy

Photophysics

Photochemistry
Croucher Fellowship for Postdoctoral Research
Chan CTL, Ma C, Chan RCT, Ou HM, Xie HX, Wong AKW, Wang ML,

Kwok WM

. A long lasting sunscreen controversy of 4-aminobenzoic acid and 4-dimethylaminobenzaldehyde derivatives resolved by ultrafast spectroscopy combined with density functional theoretical study. Physical Chemistry Chemical Physics. 2020;22(15):8006-20.
Ma CS, Chan RCT, Chan CTL, Wong AKW,

Kwok WM

. Real-time Monitoring Excitation Dynamics of Human Telomeric Guanine Quadruplexes: Effect of Folding Topology, Metal Cation, and Confinement by Nanocavity Water Pool. The Journal of Physical Chemistry Letters. 2019;10(24):7577-85.
Ma CS, Chan RCT, Chan CTL, Wong AKW, Chung BPY,

Kwok WM

. Fluorescence and Ultrafast Fluorescence Unveil the Formation, Folding Molecularity, and Excitation Dynamics of Homo-Oligomeric and Human Telomeric i-Motifs at Acidic and Neutral pH. Chemistry - An Asian Journale. 2018;13(23):3706-17.
Ma C, Ou YQ, Chan CTL, Wong AKW, Chan RCT, Chung BPY, Jiang C, Wang ML,

Kwok WM

. Nonradiative dynamics determined by charge transfer induced hydrogen bonding: a combined femtosecond time-resolved fluorescence and density functional theoretical study of methyl dimethylaminobenzoate in water. Physical Chemistry Chemical Physics. 2018;20(2):1240-51.
Ha E, Liu W, Wang LY, Man HW, Hu LS, Tsang SCE, Chan CTL,

Kwok WM

, Lee LYS, Wong KY. Cu2ZnSnS4/MoS2-Reduced Graphene Oxide Heterostructure: Nanoscale Interfacial Contact and Enhanced Photocatalytic Hydrogen Generation. Scientific Reports. 2017;7:39411.
Chow PK, Cheng G, Tong GSM, Ma C,

Kwok WM

, Ang WH, Chung CYS, Yang C, Wang F, Che CM. Highly luminescent palladium(II) complexes with sub-millisecond blue to green phosphorescent excited states. Photocatalysis and highly efficient PSF-OLEDs. Chemical Science. 2016;7(9):6083-98.
Ma C, Cheng CCW, Chan CTL, Chan RCT,

Kwok WM

. Remarkable effects of solvent and substitution on the photo-dynamics of cytosine: a femtosecond broadband time-resolved fluorescence and transient absorption study. Physical Chemistry Chemical Physics. 2015;17(29):19045-57.
Cheng G, So GKM, To WP, Chen Y, Kwok CC, Ma C, Guan X, Chang X,

Kwok WM

, Che CM. Luminescent zinc(ii) and copper(i) complexes for high-performance solution-processed monochromic and white organic light-emitting devices. Chemical Science. 2015;6(8):4623-35.
Zou T, Liu J, Lum CT, Ma C, Chan RCT, Lok CN,

Kwok WM

, Che CM. Luminescent cyclometalated platinum(II) complex forms emissive intercalating adducts with double-stranded DNA and RNA: Differential emissions and anticancer activities. Angewandte Chemie - International Edition. 2014;53(38):10119-3.
Lee SH, Chan CTL, Wong KMC, Lam WH,

Kwok WM

, Yam VWW. Design and synthesis of bipyridine platinum(II) bisalkynyl fullerene donor-chromophore-acceptor triads with ultrafast charge separation. Journal of the American Chemical Society. 2014;136(28):10041-52.
"An introduction to time-resolved resonance Raman spectroscopy and its application to reactive intermediates" D. L. Phillips,

W. M. Kwok

and C. Ma, in: Reviews of Reactive Intermediate Chemistry, Chapter 3, pp. 123-182, edited by M. S. Platz, R. A. Moss and M. Jones Jr. (John Wiley & Sons Inc., Hoboken, New Jersey, 2007).