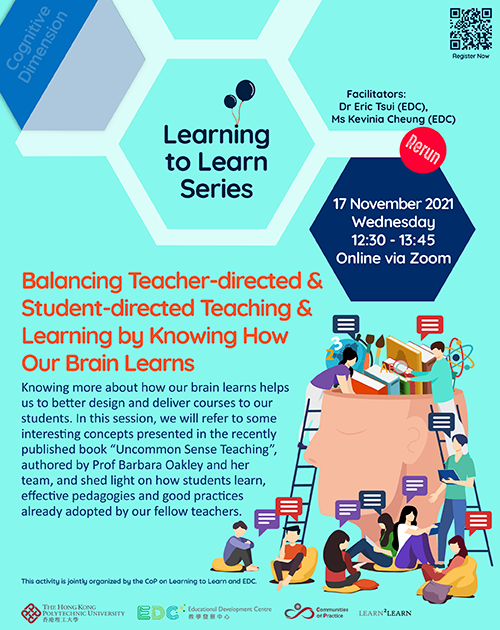 Facilitator: Eric Tsui, EDC
Facilitator: Kevinia Cheung, EDC
Date: 17 Nov 2021
Time: 12:30 PM - 1:45 PM
Venue: Online-ZOOM
Knowing more about how our brain learns helps us to better design and deliver courses to our students. In this session, we will refer to some interesting concepts presented in the recently published book "Uncommon Sense Teaching", authored by Prof Barbara Oakley and her team. This is a valuable resource which sheds light on how students learn, offering effective pedagogies and good practices used by our fellow teachers.

This activity is jointly organized by the CoP on Learning to Learn and EDC.
EDC Coordinator: Kevinia Cheung