Facilitator: Barbara Tam, EDC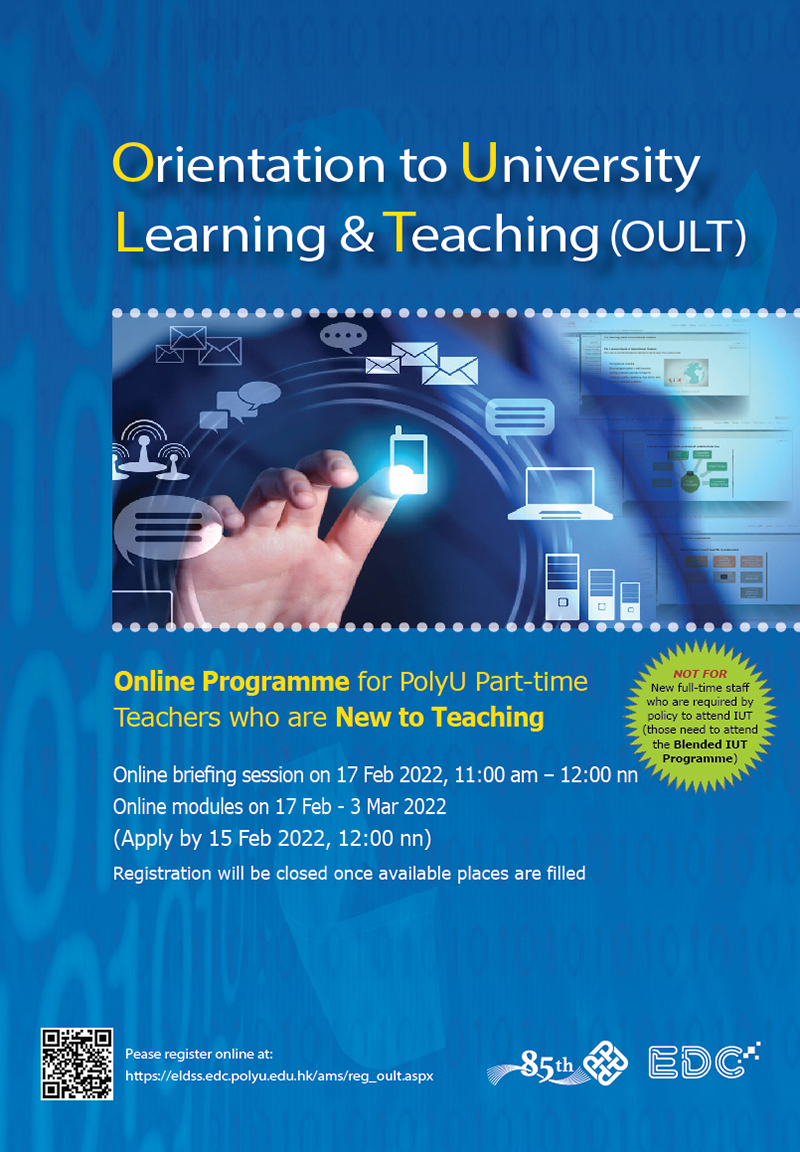 Facilitator: John Sager, EDC

Date: 17 Feb - 3 Mar 2022
Venue: Online
Who Should Apply?

All part-time members of staff who have regular teaching responsibilities at PolyU and who are new to teaching
Staff who would like a refresher course are also welcome to enroll
(NOT FOR) New full-time staff who are required to attend IUT
PolyU places high value on good teaching. OULT is an experiential programme designed to get you off to a good start.
Exemption from this requirement can be obtained if the staff member has (a) at least one year of full-time teaching experience at tertiary level, or (b) has received teacher training equivalent to OULT (i.e. at least eight hours and on topics that focus on the teaching and learning process in a higher education context). To apply for exemption, please fill in this form (please connect to staff VPN to access this page outside PolyU).

Certification of Attendance
The Certificate in Orientation to University Learning and Teaching will be awarded to participants who attend all required modules.
EDC Coordinators: Barbara Tam & John Sager