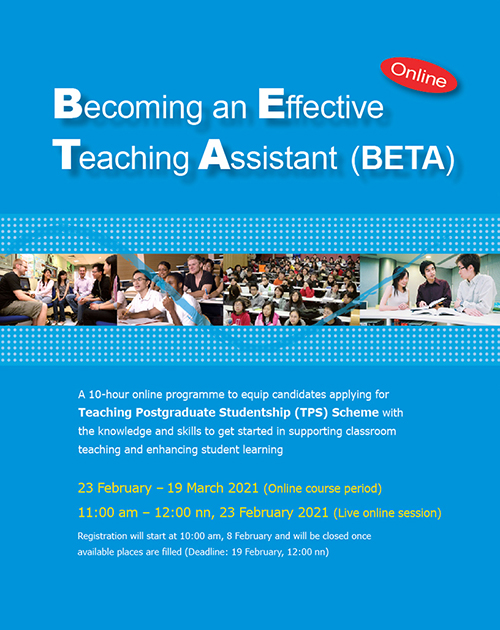 Facilitator: Barbara Tam, EDC
Facilitator: John Sager, EDC
Facilitator: Chun Sang Chan, EDC
Date: 15 Apr - 7 May 2021
Venue: Online
Overview

This online programme is designed to equip potential candidates for Teaching Assistantships with the skills to get started in supporting classroom teaching and enhancing student learning.
The programme consists of four online modules: "Starting Off Right", "Marking and Grading". "Conducting Tutorials" and "English for Instructional Purposes: Interacting, Eliciting and Questioning" and a live session conducted via Blackboard Collaborate. Please refer to the sections below for the schedule and details of the modules.

Issuance of Certificates
A Certificate of Attendance will be given to participants who have completed all modules and finished all online assignments.
EDC Coordinators: Barbara Tam & John Sager