PolyU and pharmaceutical partners established the PolyU – Axis Therapeutics Joint Centre for Immunotherapy to translate medical research into patient well-being.
Over the years, PolyU has continuously sought to establish partnerships with industry. Its long-term commitment to research and collaboration on translational medicine, with its emphasis on transferring research output "from bench to bedside" to benefit patients, is one of the successful examples.
Benefitting the community is the core belief of the PolyU–Axis Therapeutics Joint Centre for Immunotherapy jointly set up by the University and Axis Therapeutics. On 18 July, both parties signed a Memorandum of Understanding (MoU) to set up this important new platform for collaborative research on cancer immunotherapy. Complementing existing research in this field, the Centre will explore new cancer treatments to benefit patients in Hong Kong, the Greater Bay Area (GBA) and beyond.
One of the most promising avenues for cancer research today is immunotherapy, which was selected as "Breakthrough of the Year" by Science magazine in 2013. Immunotherapy mobilises the body's own immune system to fight cancer. Recent findings have raised hope that it will lead to effective new cancer treatments. The key cancer immunotherapy technologies are T-cell receptor engineered T cells (TCR-Ts) and Chimeric Antigen Receptor engineered T-cells (CAR-Ts). As T-cells target specific internal tumour antigens, they play an essential role in cell-mediated immunity by defending the body against foreign pathogens and autologous tumour cells.
In joining forces with Axis Therapeutics, a venture newly established by Athenex, Inc. and Xiangxue Pharmaceutical, PolyU will combine its existing strengths in the anti-cancer field with the resources and expertise of these two global biopharmaceutical companies. The Centre's immunotherapy work will be based on the novel approach to high-affinity TCR treatment developed by Xiangxue Life Sciences, a subsidiary of Xiangxue Pharmaceutical. On signing the MoU this July, PolyU Vice President (Research Development) Prof. Alexander Wai pledged PolyU's full support in the research on advanced technologies and genetics models to develop cancer immunotherapy technologies based on TCR-T and CAR-T.
Joining forces with these two global companies will also help PolyU to achieve the critical goal of transferring research output to the bedside. What most excites all the partners is the potential for real-life application. Mr YongHui Wang, Chairman of Xiangxue Pharmaceutical, looked forward to translating biotechnology research into products that can be produced on a commercial scale. Dr Johnson Lau, Chairman and CEO of Athenex, Inc., was similarly confident in this venture: "We look forward to working closely with PolyU in bringing this novel immunotherapy technology to cancer patients in Hong Kong and across the globe".
PolyU has an outstanding track record in developing anti-cancer drugs. Its many biotechnology and translational medicine projects contribute significantly to biotechnology development in Hong Kong and the GBA. Important milestones include the discovery of the novel anti-cancer agent BCT-100, which PolyU jointly researched with Bio-Cancer Treatment International Limited (BCT) at laboratory stage. Thereafter, BCT followed up on additional research and development. Submitted by BCT as its sole owner, BCT-100 has become Hong Kong's first Investigational New Drug (IND) approved by the US Food and Drug Administration. The University has also developed the Apigenin Flavonoid Dimer, which inhibits multidrug resistance in cancer cells. Throughout the years, PolyU academics have won numerous awards for breakthroughs in anti-cancer research.♦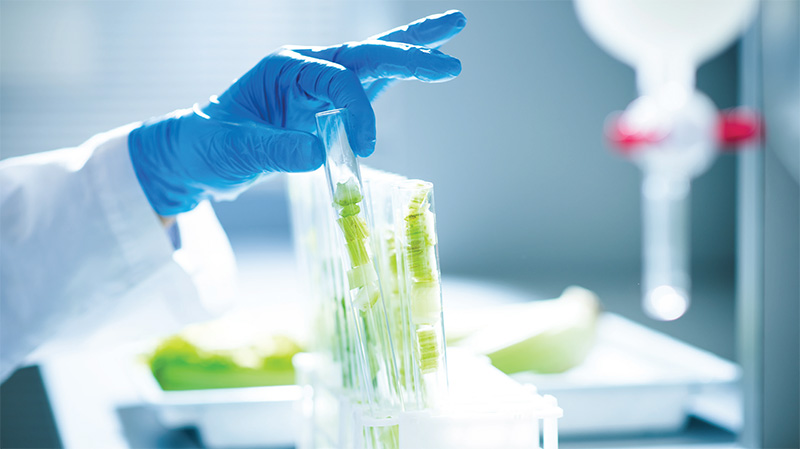 ---