| | |
| --- | --- |
| | PolyU's School of Hotel and Tourism Management (SHTM) is a world leader in its field, forging ahead with a unique education model thanks largely to the transformative efforts of its Dean and Chair Professor, Kaye Chon. |
Prof. Chon is a man with a mission. Since joining the SHTM in 2000, he has worked tirelessly to transform it into a world-class teaching and research institution, capable of riding what he has called an "Asian wave" as tourism's centre of gravity shifts to this region.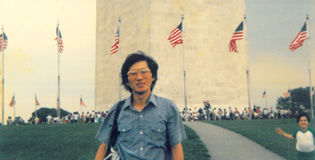 From childhood in South Korea, Prof. Chon harboured a desire to travel and become an hotelier. This led him to the United States, where he gained a BSc from Georgia State University, an MSc from the University of Nevada, Las Vegas and PhD from the Virginia Tech. Having worked in hotel management and as a tourism industry consultant, he was Director of the Tourism Industry Institute at the Conrad N. Hilton College of Hotel and Restaurant Management at the University of Houston before arriving in Hong Kong.
By the time he reached the SHTM, Prof. Chon had gained a reputation as one of leading hospitality and tourism scholars in the world. Aside from many other publications, his co-authored Welcome to Hospitality: An Introduction was becoming a standard textbook in its field. He also brought with him the concept of a dawning "Asian paradigm" in hospitality and tourism education that would lead the way for the SHTM to become a global centre of excellence.
That effort paid off by 2009, when the School ranked No. 2 in the world among hospitality and tourism schools based on research and scholarship, according to the Journal of Hospitality and Tourism Research. In 2011 came the pinnacle of Prof. Chon's vision with the opening of Hotel ICON, PolyU's teaching and research hotel operating as an extension of the SHTM.
Prof. Chon described the hotel as "a grand vision for our business", and in 2012 the School received the prestigious "McCool Breakthrough Award" for its educational model with the hotel at its centre. Hotel ICON itself has also received numerous awards, including recent recognition from influential travel website TripAdvisor for being a leading hotel in China, and a United Nations World Tourism Organization (UNWTO) Award for Excellence and Innovation in Tourism in January 2014.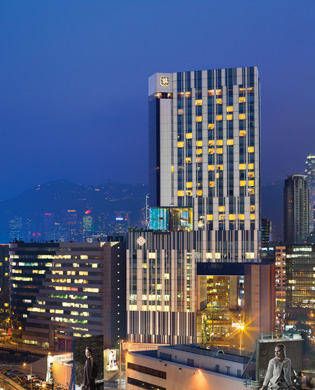 Due recognition has also come to Prof. Chon, who was honoured as one of the "Top Ten Hoteliers in China" at the 9th China Hotel Starlight Awards during 2013. This came two years after he received the UNWTO Ulysses Prize, widely regarded as the "Nobel Prize in Tourism".
Yet these accolades would be meaningless if they were not further impetus for the SHTM to continue its educational efforts. It is entirely fitting, then, that the School celebrated its 35th anniversary with a gala dinner at Hotel ICON on 20 May that also served to close the Global Tourism and Hospitality Conference 2014 and 11th Asia Tourism Forum, a student organized and managed dual-conference. Aspiring youth, in Hong Kong as once in Korea, are always the future of hospitality and tourism. ♦