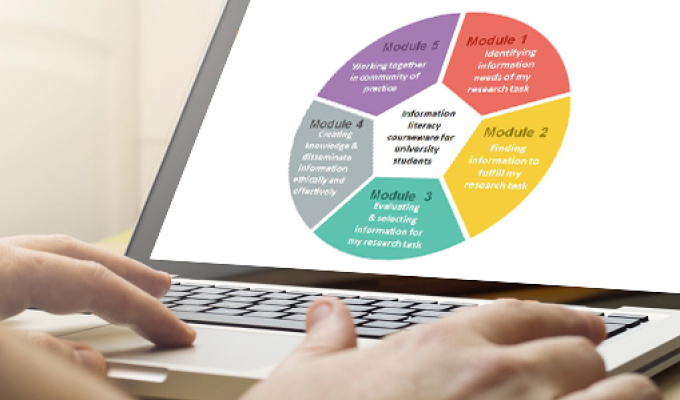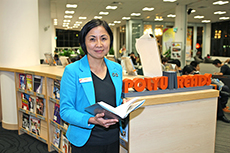 In a globalised digital environment, university students in Hong Kong must deal with an ever increasing quantity of information of varying quality. In this issue, Dr Shirley Wong, University Librarian of PolyU's Pao Yue-kong Library, introduces the University's latest project to enhance the information literacy of students.
What is "information literacy"?
We always retrieve information from the internet, but the quality of information and validity of sources may vary widely. We may therefore use incorrect or unproven information as references for learning. "Information literacy" is the ability to find, evaluate, use and disseminate information, in order to "learn how to learn". It is the foundation for fostering independent and lifelong learning, and is pivotal to academic achievement and career development in a knowledge-based society.
Please briefly introduce the recently-launched "information literacy" project.
Supported by a grant from the University Grants Committee (UGC), PolyU is the leading institution of a three-year project on "information literacy" for university students in all eight UGC-funded institutions in Hong Kong. The project aims to enhance information literacy among students by developing and implementing a shared interactive multimedia courseware.
In order for the courseware contents to be relevant to students and the context, specific needs for information literacy among local university students is first studied. Findings from this study are then used to guide the development of the evidence-based information literacy courseware.
The courseware currently under development will feature authentic scenarios based on realistic and local cases through interactive multimedia for students to challenge misconceptions, create engaging learning experiences and reinforce information literacy concepts in discipline-transferrable and discipline-specific contents.
To ease integration of courseware elements into the university curricula, these elements are designed to be readily embedded in learning management systems, teaching programmes and other learning activities. Course enhancement funds will be available to facilitate embedment into individual courses. A self-assessment tool is also being developed to facilitate self-reflection by students on changes in information behaviours.
How do the eight universities collaborate with each other in this project?
As the leading institution of this project, PolyU designs the curriculum framework of the information literacy courseware and provides overall coordination for the project.
The participating institutions share equal responsibilities in designing discipline-specific contents in the courseware: economics and business subjects by PolyU, medicine and related subjects by The University of Hong Kong, law subject by City University of Hong Kong, engineering subject by The Hong Kong University of Science and Technology, social sciences subject by The Chinese University of Hong Kong, education subject by The Education University of Hong Kong, literature and humanity studies by Lingnan University, and science subject by Hong Kong Baptist University.
What are the features of the new teaching materials?
Our information literacy needs study revealed that students tend to receive information directly without in-depth analysis. Hence, the courseware is designed to not only empower students with information technology skills, but also instil proper attitudes towards copyright and citation.
The courseware modules incorporate the five aspects of information use - identifying information needs, finding information, evaluating and selecting information, creating and disseminating knowledge, and working together in community of practices.
What is the future development of this project?
The information literacy courseware is scheduled to launch in the first semester of 2017/18. After completing the project in March 2018, we expect to integrate information literacy into individual subject areas.