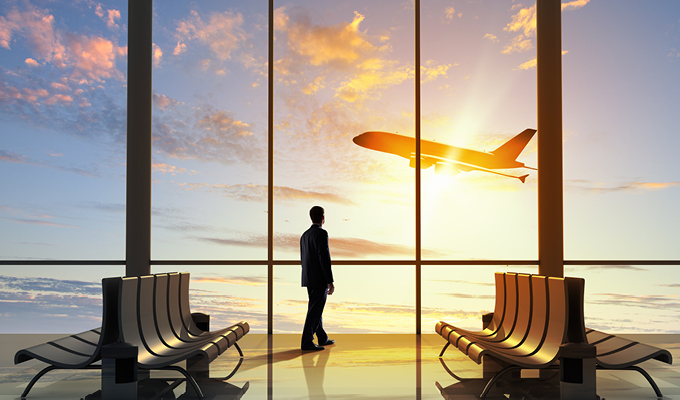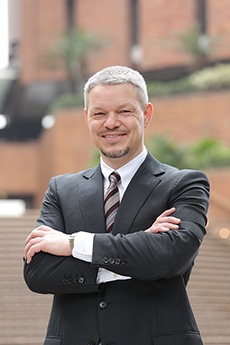 Implementation of the planned three-runway system in Hong Kong boosts the manpower demand and, in turn, the need of aviation education. In this issue, Dr Achim Czerny, Associate Professor at the Department of Maritime and Logistics talked about the current situation of aviation management education in Hong Kong, and introduced a relevant new programme at PolyU.
What are the needs for aviation management programme in Hong Kong?
Aviation is one of the keys to Hong Kong's economy and development. In view of the continuing economic growth in this region and the implementation of the planned three-runway system, the economic value of the local aviation industry and the need for industry manpower are expected to double in less than 15 years.
In other words, Hong Kong will need an additional workforce of more than 150,000 in the aviation industry. Among these new jobs, almost 17,500 are managerial or professional positions that require degree-level education in aviation. There is indeed a high demand for aviation managers in coming years, according to industrial leaders or partners in the field. We have also received students' feedback showing their interest in taking aviation courses. Other parts of the Asia-Pacific region, especially the Chinese mainland, will see high demand for aviation professionals.
When people talk about aviation education, Hong Kong is usually not the place popped up in their minds. I do believe more should be and can be done at PolyU.
How is Hong Kong's aviation education compared to its neighboring counterparts?
Hong Kong is an international air transport hub, but there are scarce undergraduate degree programmes in aviation management. Aviation engineering degree programmes are only offered at PolyU and the Hong Kong University of Science and Technology.
In contrast, Singapore has established a civil aviation academy in the 50s which has trained more than 90,000 talents who work in the fields of aviation management, safety and security, air traffic and airport emergency services.
How can PolyU fill the gap of aviation education?
PolyU will be the first local university to offer a government-funded bachelor's degree programme in aviation management and logistics (AML) from next year, filling the local educational void.
With this programme and three existing aviation related and government-funded degree programmes in the areas of air transport engineering and aviation operations and systems, PolyU is becoming a leader in aviation education. The AML programme will be offered by the Department of Logistics and Maritime Studies with an internationally recognised reputation and a history of high-quality teaching, research and consultancy services.
The AML programme is one concentration under the Bachelor of Business Administration scheme and aims at nurturing students with general business and management as well as aviation industry-specific knowledge and skills. This serves as a two-year top-up programme for higher diploma and associate degree holders. PolyU may consider offering a four-year degree programme for secondary school leavers in future.