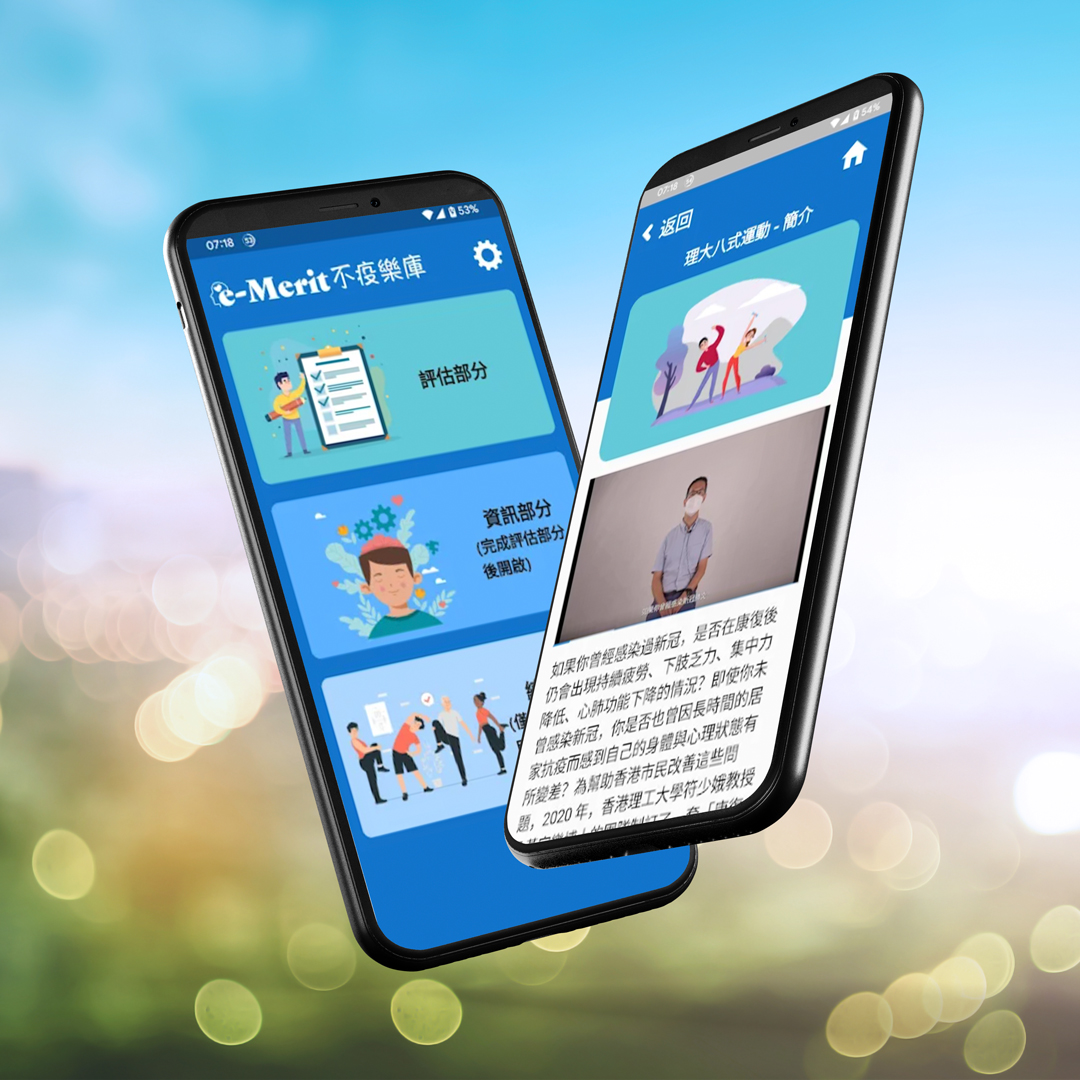 Since the emergence of COVID-19, the mental health of the general public has deteriorated significantly in Hong Kong. Citizens have encountered a range of stressors induced by the pandemic. The repeated pandemic waves have posed unprecedented challenges in all aspects of life. People with disabilities, older adults and their family carers who are particularly vulnerable to the ongoing Omicron surge suffer tremendous mental distress. Provision of timely support to the public's mental well-being is urgently needed.

A tailor-made digital platform in the form of a mobile application (e-MERIT) has been developed for the general public by PolyU's Rehabilitation Sciences Department with the aim of serving three major functions.
First, e-MERIT provides essential information on common mental health problems (e.g., symptoms of mental distress, consequences of untreated mental illness and the benefits of enhancing mental well-being). The platform also introduces a list of key stressors induced by the COVID-19 pandemic. Second, e-MERIT performs automated screening for depression and anxiety. Third, e-MERIT delivers four main types of self-administered interventions to enhance mental health:
Stress management intervention: diaphragmatic breathing and progressive muscle relaxation

Mind-body exercises: Baduanjin

Light physical exercises: PolyU's "Rehab 8 Forms

Positive psychological intervention.
Download e-MERIT, the mobile application on Android now:
https://play.google.com/store/apps/details?id=com.polyu.emerit