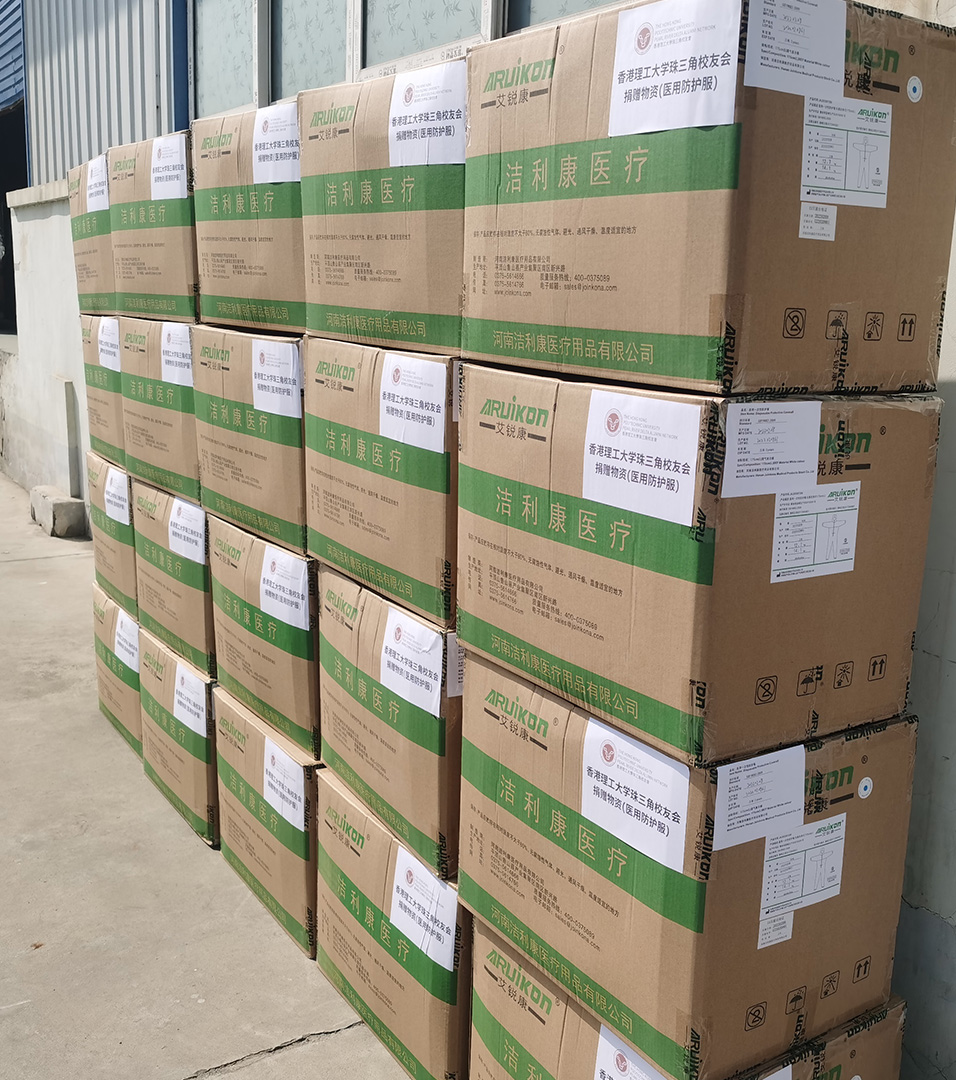 Hong Kong is battling an unprecedented wave of the novel coronavirus epidemic. PolyU alumni and students located in different parts of the Mainland have shown concern for their alma mater. Committed to supporting the University, they have actively contributed ideas, raised funds and donated anti-epidemic gear to PolyU, hoping to assist both Hong Kong and the University to fight against the pandemic.
The PolyU Pearl River Delta Alumni Network was alarmed by the rapidly increasing number of confirmed cases in Hong Kong every day and contacted PolyU. After learning that anti-epidemic gear was in great demand, the alumni network immediately mobilised resources to donate 1,000 sets of medical protective clothing to PolyU to help its alma mater fight the COVID-19 pandemic.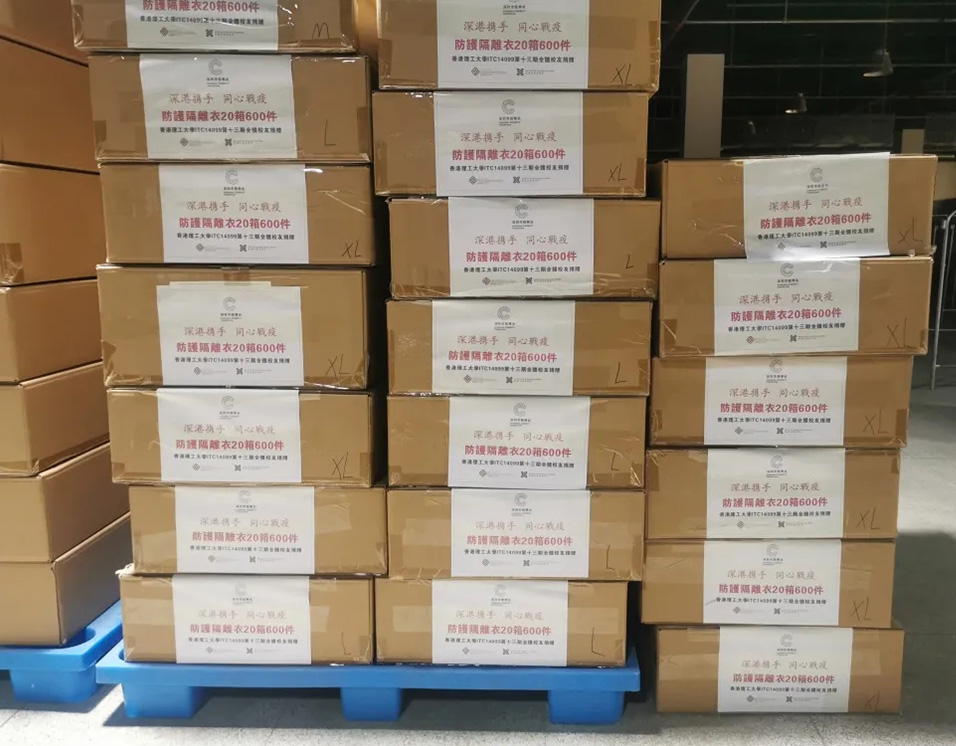 Students from the Class of 2020, Master of Arts in Fashion and Textiles (Fashion Merchandising) (in collaboration with Xi'an Polytechnic University), raised funds to donate 600 sets of medical protective clothing to PolyU. They also received strong support from the Shenzhen Charity Federation in the process of delivering the supplies to Hong Kong.