Academic Staff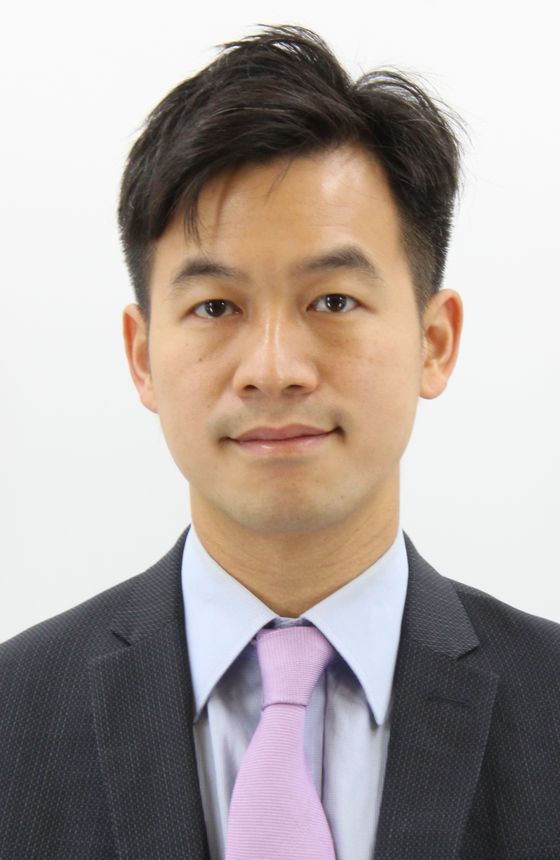 Biography
For more info on my research, please be welcomed to visit:
I am looking for highly motivated and self-disciplined students majoring in Mechanical/Material/Chemical Engineering with Computational Modelling background to join the group. For consideration of PhD studies, please also refer to the document detailing my research project: 
Dr Yuen is an Assistant Professor, Presidential Young Scholar at the Hong Kong Polytechnic University in Hong Kong SAR and an Adjunct Lecturer at UNSW. He was a former Lecturer/Centre Manager for the ARC Training Centre for Fire Retardant Materials and Safety Technologies (Centre link: https://www.fire.edu.au). Dr Yuen's research focuses on the development of computational material science modelling techniques to deliver in-depth characterisations of the atomistic physiochemical behaviours of nanocomposites such as interfacial and surface science reactions between molecules. In addition, he also contributes to the fabrication of novel, bio-inspired and multifunctional nano-architectured composite materials. Dr Yuen is currently aiming to synergise his expertise to formulate a systematic, state-of-art fire assessment platform to effectively and physically described the flaming and degradation processes, thermal/electrical conductivities, charring and self-extinction behaviours of advanced materials.
Qualifications and work experiences: Dr Yuen acquired his BEng (Building Services stream) degree at the University of Hong Kong in Aug 2010. He then obtained his PhD degree in Jan 2015 from the School of Mechanical and Manufacturing Engineering, University of New South Wales (UNSW), Australia. He specialises in the development of advanced bio-inspired functional materials with experimental characterisations combined with unique computational realisation techniques. 
Research and outputs: Dr Yuen carries out research on the fundamental polymer degradation and computational materials synthesis modelling of bio-inspired flame retardants and advanced multifunctional nanocomposites. He focuses on developing novel simulation approaches to enhance the reliability and capability of Molecular Dynamics (MD) and computational multiphase fluid dynamics (CMFD) models. I have applied my self-written models and kinetics search algorithm codes on a range of topics across fire safety science topics including characterisation/decomposition kinetics for polymer composites, MD on polymer degradation, infrastructure and wildland fire modelling and in-depth realisation of flame retardant mechanisms. Recently, Dr Yuen aims to synergise my expertise to formulate a systematic, state-of-art numerical modelling platform to effectively and physically describe the thermal degradation, chemical decomposition, thermal/electrical conductivity, charring and self-extinction behaviours of Advanced Materials (i.e. MXene). Dr Yuen has published >110 journal articles, 1 book chapter and >20 conference papers and have >3,000 total citations. As of August 2022, my H-Index is 33 in Google Scholar, 30 in ResearchGate, 28 in Scopus, 27 in Web of Science, which is excellent for an early-career researcher and my research output is continuing to rise exponentially.
Fundings and supervisions: As an early career researcher, Dr Yuen has actively contributed towards AUD $11.96 million in research funding including AUD $11.62 million from external grants (ARC Discoveries, CRC-Ps, CRC Bushfire Tactical Research Fund, Innovation Connections, etc.), since joining UNSW Sydney as in 2015. He has supervised 5 PhD and 5 honours students to completion. I am also the Joint Supervisor of 3 PhD, 2 Masters by Research candidates and the primary supervisor of 2 honours students. All the HDR students are on track for submissions within their expected candidatures and have achieved solid numbers of peer-reviewed publications.
Editorship and Reviewing experiences: Dr Yuen is currently the Special Issue Guest Editor for the Journal Molecules (IF = 4.927) for the research topic "New Prospects in Flame-Retardant Materials", a Guest Editor for the research topic "Advance in Polymer-Based Flame Retardant Materials" in the Journal Polymers (IF = 4.967), and a Guest Editor for the research topic "Flame-Retardant Polymeric Materials and Polymer Composites" in the Journal Frontier of Materials (IF = 3.515). In terms of international conference membership, Dr Yuen is a local organising committee member of the AOSFST2021 conference (i.e. in association with the Fire Safety Journal). He has extensive reviewing experience (over 100 papers reviewed) in highly received journal articles, which include Applied Energy, Fuel, Proceedings of the Combustion Institute, International Journal of Heat and Mass Transfer, Composites Part B: Engineering, Fuel, MDPI Energies, MDPI Applied Science, MDPI Atmosphere (i.e. ranges from multi-disciplines across fire safety science including computational material science, flame retardants, fire modelling, combustion and soot particle formation models; other topics including computational fluid dynamics, multiphase flows, machine learning algorithms, sound and acoustics). 
Technology transfer, services to industry and awards: Dr Yuen is a partner investigator for the National Science Foundation US-funded International Network - iFireNet: An international network of networks for prediction and management of wildland fires (link). In collaboration with the Fire Research Unit of Fire & Rescue, New South Wales, Australia, he contributed my expertise in a fire field model to aid the fire investigation of a tragic fire incident in an aged-care facility causing 14 fatalities. For the first time, in Australia, the numerical results were presented as evidence in court to convict the suspect for the arson fire. He was also involved in the development of the Online Fire Safety Training Tool: E-fire Investigation (http//www.efireinvestigation.com.au/) for firefighters to understand the compartment fire development relating to fire loads. In terms of media exposure, Dr Yuen was interviewed by the Guardian for the topic "Why are Sydney buses still going up in flames and what can be done about it?" 
Education and Academic Qualifications
Bachelor of Engineering in Mechanical Engineering (Building Services Engineering), The University of Hong Kong
Doctor of Philosophy, The University of New South Wales
Research Interests
Selected competitive research grants from recent 5 years:

2023: ACY Yuen, RKK Yuen, EWM Lee, MTR Research Funding Scheme on innovative railway technologies: Coupling Fire and Toxicty Predictions Using CFD-MD Simulations for Enhanced Pedestrian Movement Modelling and Fire Resilience Designs of Metro Stations, 2023. (HKD$970K)

2023: GH Yeoh, B Samali, ACT Yuen, et al. (total 31 CIs), ARC Research Hub for Fire Resilience Infrastructure, Assets and Safety Advancements (FRIASA) in Urban, Resources, Energy and Renewables Sectors, 2023. (AUD$5M)

2022: ACY Yuen, GH Yeoh, Innovation Connection 2022 (ICG001937 - Cooper Neon Pty Ltd), Development of Fire Retardant and Non-Combustible Coatings for Signage. (AUD$74K)

2022: GH Yeoh, ACY Yuen, Jaime Grunlan, ARC Discovery Project (DP22), Engineered interlayers of bio-retardant and nano-reinforcement on polymers. (AUD$332K)

2020: GH Yeoh, A Ho-Baillie, C Wang, ACY Yuen, CRC-P Round 8: Solar Skin: Next generation perovskite solar polymer membrane. (AUD$3M)

2019: GH Yeoh, QN Chan, ACY Yuen, et al., CRC for Bushfire and Natural Hazards – Tactical Research Fund: A strategic analysis of risks associated with non-complying building products. (AUD$100K)

2018: GH Yeoh, C Wang, ACY Yuen, et al., CRC-P Round 5: Development of an Advanced Fire Retardant for Polymers and Textiles. (AUD$3M)

​

Other grants and fundings:

​2021: Anthony Chun Yin Yuen, Guan Heng Yeoh, Shaun Chan, Wei Wang, Eric Wai Ming Lee, Nadia Chek Lun Chow, UNSW International Seed Grant 2021, Artificial Neural Network Modelling Integrated with Molecular Dynamics Data for Detailed Description of CFD Pyrolytic Process. (AUD $5K)

2021: Guan Heng Yeoh, Shaun Chan, Anthony Chun Yin Yuen, MME Collaborative Research Infrastructure Scheme 2021, High-speed camera for next-generation fire retardant/safety technologies and engine combustion research. (AUD $50K)

2020: Guan Heng Yeoh, Anthony Chun Yin Yuen, Shaun Chan, UNSW-SJTU Collaborative Research Seed Grants: Formation and evolution of soot in flames based on laser diagnostics and high-fidelity models. (AUD $10K)

2019: Victoria Timchenko, Anthony Chun Yin Yuen, Guan Heng Yeoh, Project CONDOR - nsw techvoucher project, CFD Study on Propeller Thrust via Flow and Turbulence Characterisation, funded by ANGLO PACIFIC IMPORT EXPORT PTY LTD. (AUD $9K)

2017: Guan Heng Yeoh, Shaun Chan, Anthony Chun Yin Yuen, Chun Wang, Shuying Wu, UNSW MME Collaborative Research Infrastructure Funding: Micro-scale calorimeter: A powerful tool for next-generation fire retardant materials and safety technologies research. (AUD $50K)

2017: Guan Heng Yeoh, Chun Wang, Evatt Hawkes, Shaun Kook, Shaun Chan, Shuying Wu, Anthony Chun Yin Yuen, Sahajwalla Veena, Farshid Pahlevani, Vicky Chen, UNSW Research Infrastructure Scheme: Advanced automatic interactive cone calorimeter for flammability test of novel bio-inspired fire retardant and green materials and durable coatings. (AUD $330K)