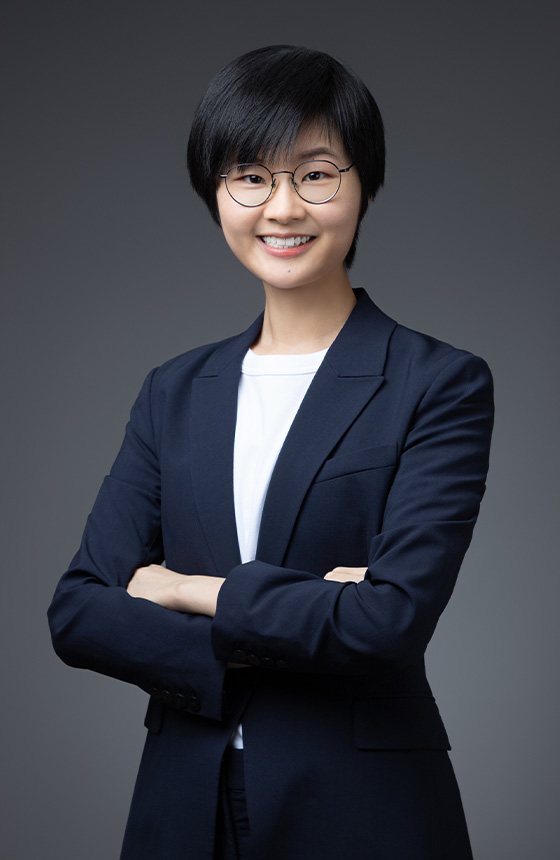 Biography
Dr Iris Lo received her PhD degree in Sociology from the University of Oxford. Her research areas include family, gender, sexuality, reproduction, work-family reconciliation, and social policy. She studies the extent and nature of changes to family and work lives and sociological questions around social inequality. Her research also examines the role of social policy and culture in influencing people's life choices and well-being.

Dr Lo has published articles in top journals in her field, including Sociology, British Journal of Sociology, The Sociological Review, Journal of Sociology, Archives of Sexual Behavior, Fertility and Sterility, and International Journal of Sociology and Social Policy, and in various refereed books. Her article on Chinese family life and sexuality (published in Journal of Sociology) was awarded 'Special Commendation, The Australian Sociological Association Award for Best Paper'. She currently serves as the Guest Editor for the journal Social Policy and Society.

Dr Lo has been awarded several grants from prestigious funding bodies to conduct research that is of high relevance to health and business professionals and policymakers. She received 4 scholarships and 5 research grants for her doctoral study at the University of Oxford. Additionally, her recent projects about workplace diversity and inclusion and ethnic minorities' experiences of social inclusion have been awarded competitive grants from the Research Grants Council and Oxfam Hong Kong respectively.


Prior to joining the department, Dr Lo taught Public Policy to graduate students and served as a Tutor in Sociology at undergraduate level at the University of Oxford. Since 2014, she has been teaching undergraduate and postgraduate courses on gender, sexuality, family issues, and social welfare at universities in Hong Kong and mainland China. She also has experience of working with local and international organisations, such as the United Nations Development Programme (UNDP) and UN Women, to carry out research and launch public events for the purposes of knowledge exchange and public engagement. She is a Founding Member of the Interdisciplinary Centre for Qualitative Research, Asia's first interdisciplinary qualitative research centre.
Education and Academic Qualifications
PhD, University of Oxford

MPhil, The University of Hong Kong

BA, The University of Hong Kong
Research Interests
Family

Gender

Sexuality

Reproduction

Work-family reconciliation

Social policy
Grants (selected)
2021-Present The Research Grants Council Direct Allocation Grant (HK$200,000)
-Principal investigator: 'Workplace equality and inclusion in a post-pandemic world: A mixed-method study of non-heterosexual employees' experiences of minority stress and organizational support in Hong Kong'

2022-Present External Competitive Grant funded by Oxfam Hong Kong (HK$405,975)
-Principal investigator: 'Empowering through learning – Parent-child language programme for junior non-Chinese speaking students'