ABOUT ME
Dr. Lee Kei Fung, Charles
Teaching Fellow, Department of Applied Mathematics, The Hong Kong Polytechnic University
Qualification:
2014 June, PGDE, The Chinese University of Hong Kong
2012 June, Doctor of Philosophy in Mathematics, City University of Hong Kong, supervised by Prof. Roderick S. C. Wong
2007 February, Bachelor of Science in Mathematics, City University of Hong Kong
I love mathematics, photography
Welcome to my website. Lee Kei Fung was born in Hong Kong, China. He obtained his BSc and PhD degree in Mathematics from City University of Hong Kong in 2007 and 2012, respectively. In 2012, he started his career as an Instructor in the Department of Applied Mathematics at the Hong Kong Polytechnic University. He was promoted to Teaching Fellow in August 2022. Meanwhile, he is working hard on Master of Arts in Biblical Studies at Evangel Seminary.
My Name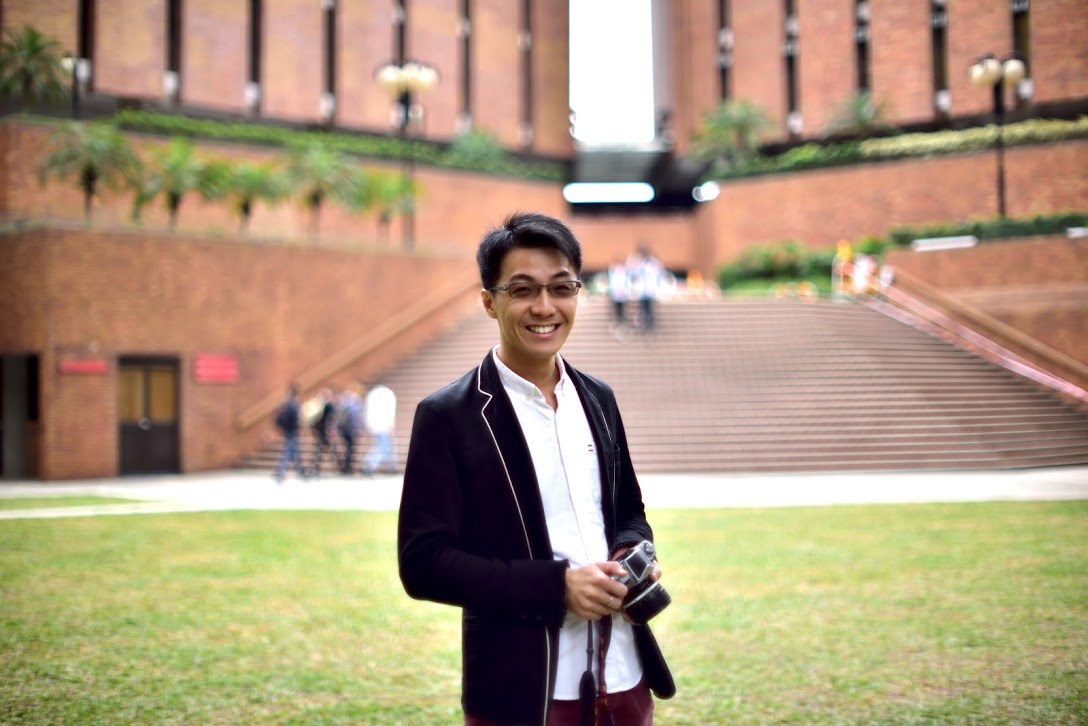 Mathematics (from Greek μάθημα máthēma, "knowledge, study, learning") is the study of topics such as quantity (numbers), structure, space and change. There is a range of views among mathematicians and philosophers as to the exact scope and definition of mathematics.
Mathematicians seek out patterns and use them to formulate new conjectures. Mathematicians resolve the truth or falsity of conjectures by mathematical proof. When mathematical structures are good models of real phenomena, then mathematical reasoning can provide insight or predictions about nature. Through the use of abstraction and logic, mathematics developed from counting, calculation, measurement, and the systematic study of the shapes and motions of physical objects. Practical mathematics has been a human activity from as far back as written records exist. The research required to solve mathematical problems can take years or even centuries of sustained inquiry. [from wiki]
Published:
Asymptotic expansion of the modified Lommel polynomials and their zeros
, Proc. Amer. Math. Soc. 142 (2014), 3953-3964.
Download
Asymptotic expansion of the Tricomi–Carlitz polynomials and their zeros, Journal of Computational and Applied Mathematics (2013).
Download
Uniform asymptotic expansions of the Tricomi-Carlitz polynomials
, Proc. Amer. Math. Soc. 138 (2010), 2513-2519.
Download
---
MR Erdos Number = 4
K. F. Lee coauthored with Roderick S. C. Wong MR2607881 (2011d:41050)
Roderick S. C. Wong coauthored with Max Wyman MR0244521 (39 #5835)
Max Wyman coauthored with Leo Moser MR0066324 (16,557b)
Leo Moser coauthored with Paul Erd?s1 MR0166773 (29 #4046)
---
Im really good at:
Mathematics
Photography
Web Design
Logos
MY TEACHING
Experience
2020/21 Semester 1: AMA1006 Basic Statistics [Tutorial]
2020/21 Semester 1: AMA1100 BASIC MATHEMATICS - AN INTRODUCTION TO ALGEBRA AND DIFFERENTIAL CALCULUS [Lecture][]
2020/21 Semester 1: AMA1110 Basic Mathematics I - Calculus and Probability & Statistics [Tutorial]
2020/21 Semester 1: AMA2882 Mathematics for Scientists and Engineers [Tutorial]
2019/20 Semester 2: AMA1D05 Modeling the world: from phenomena to mathematics [Lecture][Tutorial]
2019/20 Semester 2: AMA1120 Basic Mathematics II - Calculus and Linear Algebra [Tutorial]
2019/20 Semester 2: AMA1501 INTRODUCTION TO STATISTICS FOR BUSINESS [Tutorial]
2019/20 Semester 2: AMA1502 INTRODUCTION TO STATISTICS [Tutorial]
2019/20 Semester 1: AMA1006 Basic Statistics [Tutorial]
2019/20 Semester 1: AMA1104 Basic Introductory Probability [Tutorial]
2019/20 Semester 1: AMA1110 Basic Mathematics I - Calculus and Probability & Statistics [Tutorial]
2019/20 Semester 1: AMA2882 Mathematics for Scientists and Engineers [Tutorial]
2018/19 Semester 2: AMA1D05 Modeling the world: from phenomena to mathematics [Lecture][Tutorial]
2018/19 Semester 2: AMA1120 Basic Mathematics II - Calculus and Linear Algebra [Tutorial]
2018/19 Semester 1: AMA1006 Basic Statistics [Tutorial]
2018/19 Semester 1: AMA1104 Basic Introductory Probability [Tutorial]
2018/19 Semester 1: AMA1110 Basic Mathematics I - Calculus and Probability & Statistics [Tutorial]
2018/19 Semester 1: AMA2308 Mathematics for Engineers [Tutorial]
2018/19 Semester 1: AMA2882 Mathematics for Scientists and Engineers [Tutorial]
2017/18 Semester 3: AMA1120 Basic Mathematics II - Calculus and Linear Algebra [Tutorial]
2017/18 Semester 2: AMA1D05 Modeling the world: from phenomena to mathematics [Lecture][Tutorial]
2017/18 Semester 2: AMA1120 Basic Mathematics II - Calculus and Linear Algebra [Tutorial]
2017/18 Semester 1: AMA1110 Basic Mathematics I - Calculus and Probability & Statistics [Tutorial]
2017/18 Semester 1: AMA2882 Mathematics for Scientists and Engineers [Tutorial]
2016/17 Semester 2: AMA1110 Basic Mathematics I - Calculus and Probability & Statistics [Tutorial]
2016/17 Semester 2: AMA1120 Basic Mathematics II - Calculus and Linear Algebra [Tutorial]
2016/17 Semester 1: AMA1110 Basic Mathematics I - Calculus and Probability & Statistics [Tutorial]
2016/17 Semester 1: AMA2882 Mathematics for Scientists and Engineers [Tutorial]
2015/16 Semester 2: AMA1120 Basic Mathematics II - Calculus and Linear Algebra [Tutorial]
2015/16 Semester 1: ME4906 Numerical Methods for Product Analysis [Lecture][Tutorial]
2015/16 Semester 1: AMA1110 Basic Mathematics I - Calculus and Probability & Statistics [Tutorial]
2015/16 Semester 1: AMA2882 Mathematics for Scientists and Engineers [Tutorial]
2014/15 Semester 2: ME4906 Numerical Methods for Product Analysis [Lecture][Tutorial]
2014/15 Semester 2: AMA1120 Basic Mathematics II - Calculus and Linear Algebra [Tutorial]
2014/15 Semester 1: ME4906 Numerical Methods for Product Analysis [Lecture][Tutorial]
2014/15 Semester 1: AMA1110 Basic Mathematics I - Calculus and Probability & Statistics [Tutorial]
2014/15 Semester 1: AMA1500 Foundation Mathematics for Accounting and Finance [Tutorial]
2014/15 Semester 1: AMA2882 Mathematics for Scientists and Engineers [Tutorial]
2013/14 Semester 2: AMA1007 Calculus and Linear Algebra [Tutorial]
2013/14 Semester 2: AMA1102 Calculus IA [Tutorial]
2013/14 Semester 2: AMA1104 Introductory Probability [Tutorial]
2013/14 Semester 2: AMA1306 Basic Mathematics [Tutorial]
2013/14 Semester 1: AMA1100 Foundation Mathematics - an introduction to Algebra and Differential Calculus [Tutorial]
2013/14 Semester 1: AMA1500 Foundation Mathematics for Accounting and Finance [Tutorial]
2013/14 Semester 1: AMA2882 Mathematics for Scientists and Engineers [Tutorial]
2012/13 Summer: AMA1103 Introductory Linear Algebra [Lecture][Tutorial]
2012/13 Semester 2: AMA1007 Calculus and Linear Algebra [Tutorial]
2012/13 Semester 2: AMA1306 Basic Mathematics [Tutorial]
2012/13 Semester 1: AMA1100 Foundation Mathematics - an introduction to Algebra and Differential Calculus [Tutorial]
2012/13 Semester 1: AMA1103 Introductory Linear Algebra [Tutorial]
2012/13 Semester 1: AMA1500 Foundation Mathematics for Accounting and Finance [Tutorial]
Here are some of my latest Carl Jacob LEE's portrait.
Click on the images to make them bigger