The 20th International Conference on Innovation and Management (ICIM)
Conference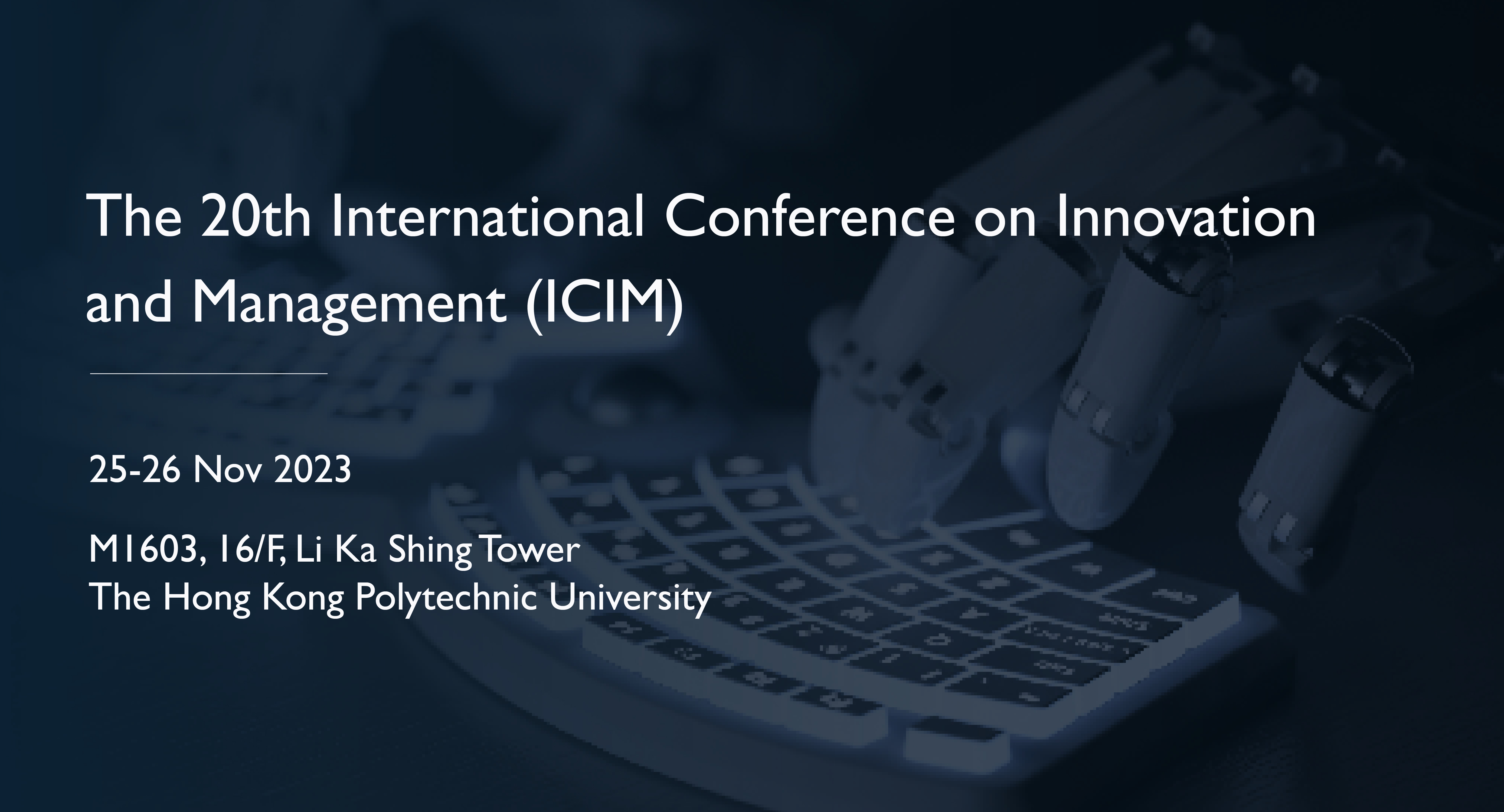 Organiser

School of Accounting and Finance, The Hong Kong Polytechnic University

Venue

M1603, 16/F, The Hong Kong Polytechnic University Map
Summary
The 20th International Conference on Innovation and Management (ICIM), jointly organised by the School of Accounting and Finance of The Hong Kong Polytechnic University and the School of Management of Wuhan University of Technology, will take place at the PolyU campus on 25-26 November 2023.
The conference aims to facilitate the exchange of knowledge among leading academic and research scholars in the fields of innovation and management. It provides a platform for participants to share research ideas, foster collaboration, and gain insights into the latest research developments.
Please visit https://af.polyu.edu.hk/icim2023/ for conference details.
Please click HERE for registration.