Programme Intake 18 senior year places

Fund Type Government-Funded
Credits Required for Graduation 60 (minimum)
The exact number of credits required for a student to gain a senior year place will depend on the number of transferred credits granted to that student.
Remarks
The credit requirements of this programme are indicative only and subject to review.
The exact study duration and number of credits to be transferred will depend on the entry qualifications of individual AD/HD admittees.
Aims and Characteristics
Programme Aims
This programme aims to provide a unique and profession-oriented educational opportunity for students and to produce well-trained food technologists and food safety officers to meet the needs of the community.
The objective is to develop students into all-round exceptional graduates whose intellectual abilities, knowledge and skills are on a par with the international standards for a Bachelor's degree in food-related fields. The programme also emphasises the enhancement of students' language abilities, social responsibilities, analytical and critical thinking abilities, creativity, problem-solving skills, teamwork and global outlook. The ultimate goal is to contribute to the well-being of Hong Kong society at large, particularly to its economy, and to the assurance of food safety for the community.
Characteristics
This programme meets the international undergraduate degree standards of both the Institute of Food Technologists (IFT) and the International Union of Food Science and Technology (IUFoST). It is an applied and practical programme. Balancing the development of core competencies and broadness, the programme emphasises the professional, intellectual and all-round abilities of students. This is achieved through a specially designed curriculum, modern learning/teaching methodologies, multiple assessment tools, workplace learning experience, a caring and supportive learning environment and extra-curricular activities. Moreover, our department has very experienced academic staff and modern equipment and instruments.
Upon successful completion of the programme, students should be ready to take up careers in the food industry or enter into postgraduate programmes. They can utilise the skills and knowledge that they have gained from the programme for personal career development as well as for the benefit of the community.
Career Prospects
Cases of food poisoning and food unsafe for human consumption have been making headlines recently, and the government has been urged to tighten the laws and regulations concerned. A Centre for Food Safety has been founded to ensure better control and prevent food hazards. Nutrition labelling has been mandatory for pre-packaged foods since 2010. The CEPA policy has also attracted many local manufacturers to invest in food production for exportation to the Chinese mainland. For these reasons, there is a growing demand for food safety officers and food technologists in Hong Kong. Graduates of this programme should be able to find employment in the local food industry, commercial testing laboratories/centres, the government sector (including the Food and Environmental Hygiene Department, the Government Laboratory and the Agriculture, Fisheries and Conservation Department), catering companies, chain restaurants, supermarkets, hotels, food importers/exporters, education/research institutions, etc. Students with outstanding academic performance may also be admitted to postgraduate studies in local or overseas universities.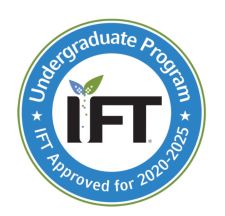 This programme is accredited to the undergraduate degree standard set by the IFT and IUFoST. Graduates with three years of work experience in the food safety/technology area can apply for the qualification of Certified Food Scientist under the IFT. In additon, students may attain the 'Intermediate Certificate in HACCP' upon the completion of the core subject, Food Sanitation and Safety Management.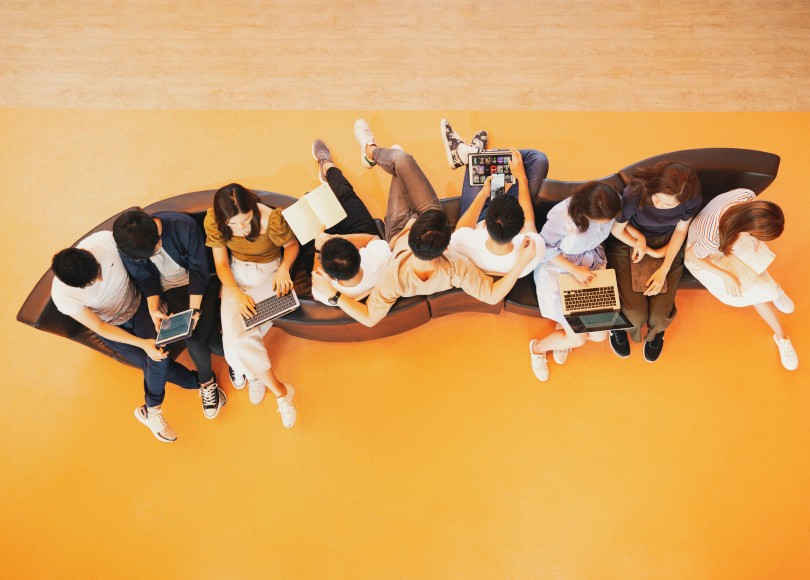 The Curriculum
Students entering the 4-year programme through senior year places are considered for credit transfers based on their academic performance in AD/HD programmes. Depending on the number of credits transferred, students must obtain the remaining study credits to fulfil the General University Requirements (GUR) and Discipline Specific Requirements (DSR) for graduation. The GUR and the DSRs comprise Core Subjects and Elective Subjects, are listed below.
General University Requirement (9 credits)
Cluster-Area Requirements (6 credits)
(also fulfilling the English and Chinese Language Reading and Writing Requirements)
Service-Learning (3 credits)
Essential Components of General Education E-modules on (Non-credit-bearing):
Academic Integrity
Artificial Intelligence and Data Analytics
Innovation and Entrepreneurship
National Education
Language and Communication Requirements [Students not meeting the equivalent standard of the Undergraduate Degree LCR (based on their previous studies in Associate Degree/Higher Diploma programmes and their academic performance) will be required to take degree LCR subjects on top of their normal curriculum requirement.]
Core Subjects (Minimum 37 credits)
Biochemistry;
Food Analysis;
Food Analysis Lab;
Food Chemistry;
Food Laws & Regulations;
Food Microbiology;
Food Processing & Engineering I;
Food Processing & Engineering II;
Food Processing & Engineering I Lab;
Food Processing & Engineering II Lab;
Food Quality Assurance;
Food Sanitation and Safety Management;
Food Toxicology;
Human Physiology;
Introduction to Food Science;
Microbiology;
Organic Chemistry;
Principles of Nutrition;
Sensory Evaluation of Food, etc.
Elective Subjects (15-18 credits)
Analytical Chemistry I;
Analytical Chemistry II;
Cell Biology;
Environmental Science;
Food Product Development;
General Chemistry II;
Health Foods & Nutraceuticals;

Introduction to Economics;

Introduction to Foodservice Operations;

Introduction to Marketing;
Life Cycle Nutrition;
Management & Organization;
Microbial Biotechnology
Project (3 credits) / Research Project (6 credits)
The Project / Research Project in Year Four is a supervised project that can be a survey or an experimental investigation. It requires students to integrate and apply the knowledge and skills they have acquired to identify and solve food safety or technology related problems in a real-world situation.
In addition to fulfilling the GUR and DSR credit requirements, all students must undertake Work-Integrated Education.

Work-Integrated Education (2 training credits)
To graduate, every student must complete 120 hours of Work-Integrated Education (WIE). A variety of WIE formats are acceptable, including but not limited to block placements, internships, cooperative projects, research exchange programmes, community service, summer jobs and part-time employment secured by students themselves and relevant to their future professions or to the development of generic skills that will be valuable in those professions.
Read More
Hide