20 Jun 2018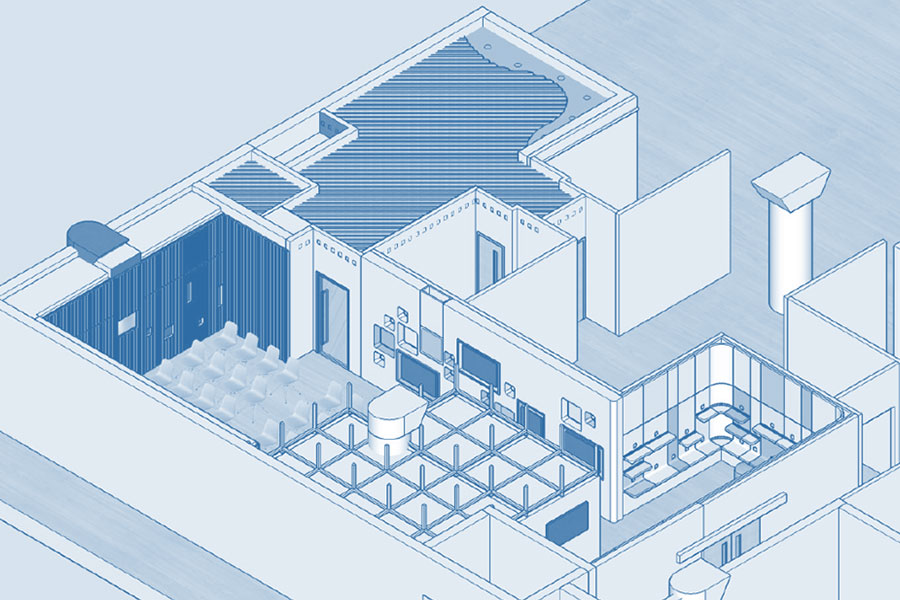 Led by Department of Biomedical Engineering of PolyU, the renovation of the Jockey Club Smart Ageing Hub "Day Experience Centre" (the "Centre") has formally kicked off in Jun 2018.
Funded by The Hong Kong Jockey Club Charities Trust, The Centre housed in Core GH of PolyU serves as a comprehensive one-stop resource center for the public. The Centre includes a reception area, interactive experience zone, an approximately 19.09m2 smart home show flat (1:1 proportion) and a resource library. Gerontechnology demonstrations, experiential tours, product trials, exhibitions and workshops etc., will be provided for the public to learn more about gerontechnology.
The Centre aims to be an open and active platform that engages the public with the new technologies. We strive to inspire the public to go farther and deeper on gerontechnology – that is to know more about how technology could benefit the older person. We believe that trials and interactive activities will bring new experience to the public for "smart age, smart life"!
While demolition work has already begun onsite, the renovation at the Centre is set to take the project to the next level and mark a new chapter for the development of the Project.